In the world of watchmaking, there isn't really anything to stop someone setting up a workshop with absolutely no training and calling themselves a watchmaker. This is certainly the case in the UK at the very least. This can of course lead to confusion for the customer, as how do you know you're dealing with a reputable business with trained horologists?
The British Horological Institute was founded in 1858 and aimed to unite the horological industry in the UK in the face of increasing numbers of imported watches and clocks. Edward Daniel Johnson proposed the founding of the institute, with it's original mission statement being:
"The objects for which this Institute is founded are to develop the science of Horology, to foster the arts and various branches of manufacture arising from it, and to stimulate and encourage the production of best workmanship, by suitable rewards and marks of distinction, and to attain these results by the formation of a library, reading room and a collection of tools, models and machinery, also by the delivery of lectures, and the reading of original papers […]"
The Institute expanded very quickly, and continued to expand with a museum, large horological library and workshops providing classes. The Horological Journal was soon established – this is a monthly publication dealing with all things Horology. It holds claim to the title of the longest continually published technical journal in the world – it is still published to this day.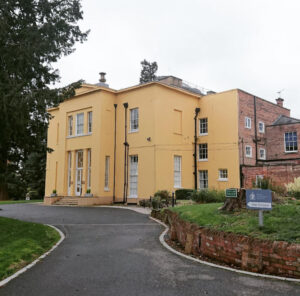 Nowadays the BHI is based in Upton, which is just outside of Newark in Nottinghamshire. It's role is to promote horology and provide education for horologists. The BHI also maintains the associated Museum Of Timekeeping and the vast Horological Library.
WE Clark Watch Repairs are Business Partners of the BHI. We've partnered with the BHI because we strongly believe in their role overseeing watchmaking and maintaining standards across the UK and beyond. Our watchmakers have been trained with the BHI and taken accredited exams to prove their knowledge in the areas of horology necessary to carry out high standards of repairs.