Due to the ongoing success of our watch repair service, we are delighted to announce that we have an on-site repair workshop at our Lewes showroom. Dan has been trained in watch repair and is currently undertaking further training with the BHI (British Horological Institute) to become further qualified.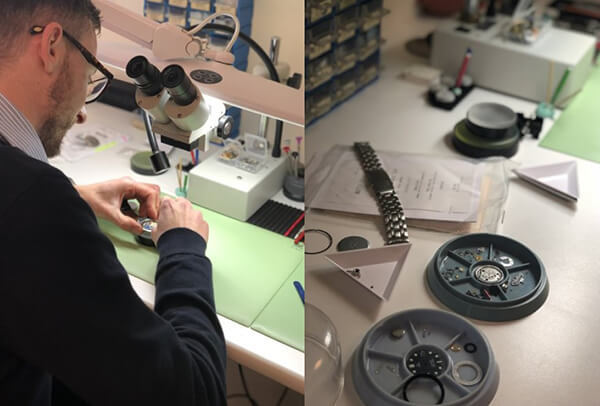 Dan at work in our Lewes workshop
With our Master Watchmaker undertaking the repairs and restoration to vintage and antique timepieces, Dan works on the more modern timepieces. There are many jobs that we can undertake on-site now thus making us a destination for all your watch repair requirements.
For example, we have specialist equipment that can diagnose the issue within a quartz (battery operated) watch movement. This has benefits such as we are able to service some quartz modules instead of having to replace the entire module which would cost more.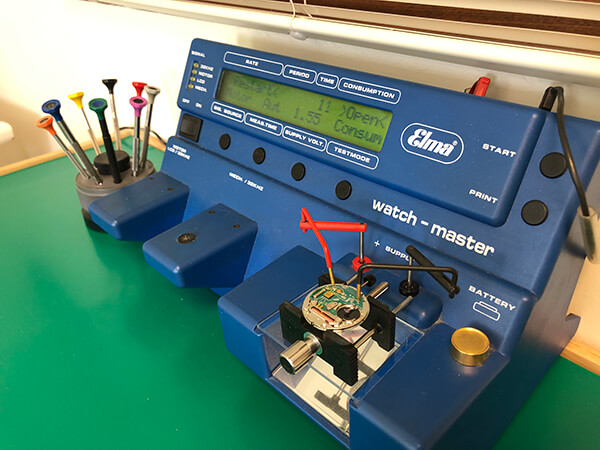 Elma quartz movement analyser
We stock hundreds of replacement glasses and domes for older timepieces. This means we can quickly replace broken or cracked glass. Another common issue we encounter is issues with the hands of watches, maybe they are out of alignment, again we can remedy this.
Many modern timepieces are water resistant, and this means working on them is all well and good, but the correct equipment is required to ensure the watch is pressure tested afterwards to ensure it remains safe to use to the stated depth. Within our workshop we have such equipment, that will ensure you can use your timepiece in water to the stated depth. Prices for this service start at £35.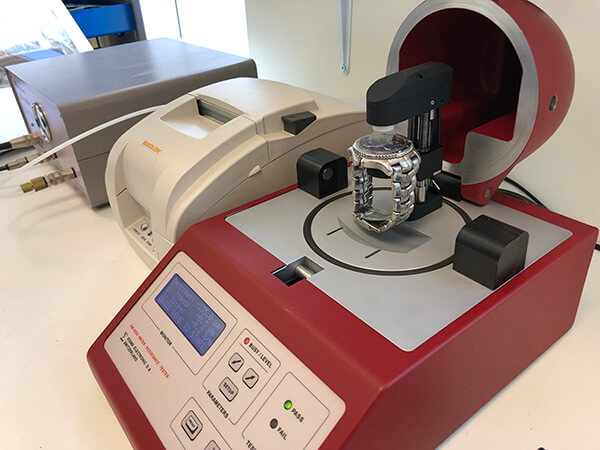 Sigma Watch Pressure Testing Machine