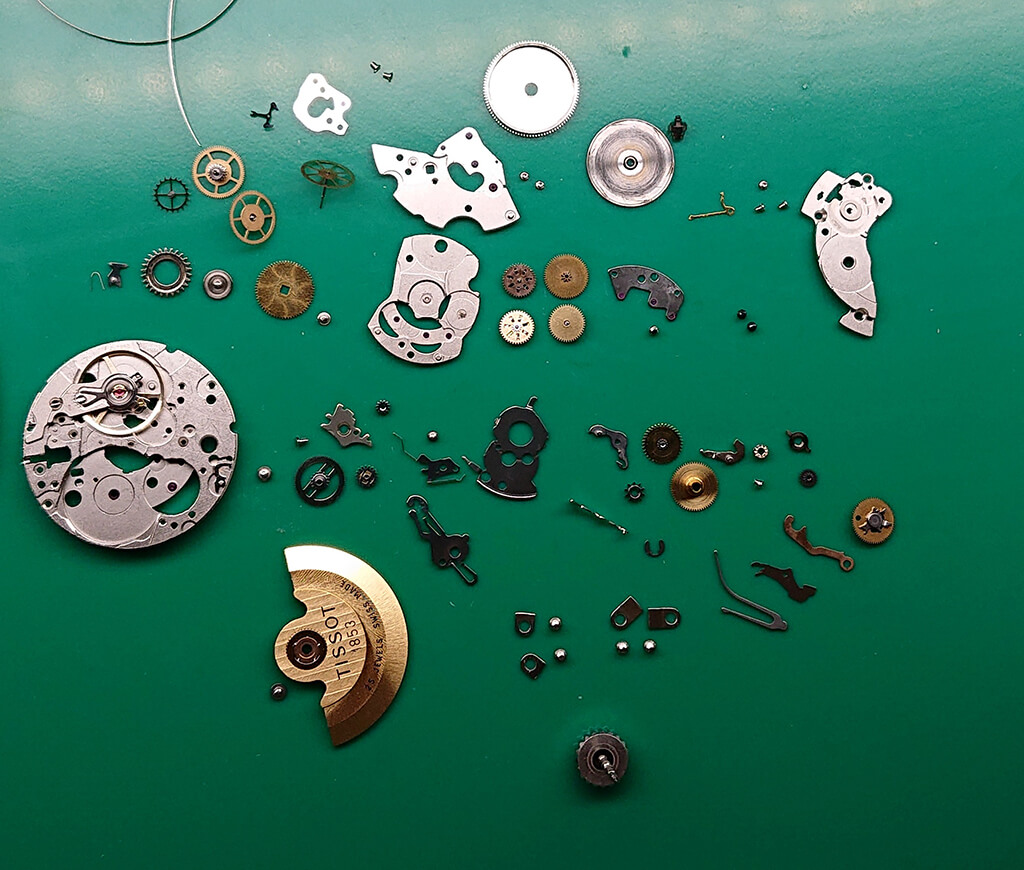 We see such a huge range of watches in our workshop – from vintage pieces, sometimes over 200 years old, through to modern wristwatches. In this instance we're working on a more modern watch – a Tissot Couturier.
Tissot are one of the bigger names in watches. Established in Le Locle in 1853, Tissot famously released many innovative models over the years, including the first watches made out of plastic (the Idea 2001 in 1971), Granite (the RockWatch in 1985) and wood (the Wood watch in 1988).
This particular watch was not working when received. We diagnosed a broken mainspring and set about giving it a full service, clean and light refinish.
The watch is first completely disassembled. As the case was being refinished, this was also taken apart. The movement powering this watch is made by ETA – one of the big names in manufacturing watch movements (and also a subsidiary of Swatch Group, a group Tissot belongs to). It's an ETA 2834-2. This calibre is 25 jewel automatic with a day-date complication.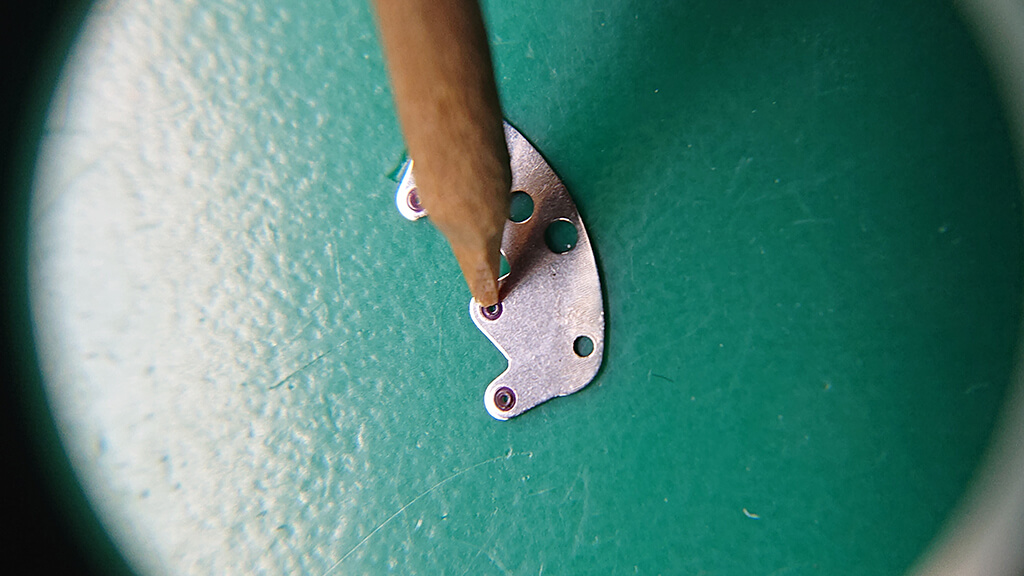 During disassembly we check everything as we go to make sure it's in good order. Jewels are cleaned manually using pegwood to ensure dried up oil and grease is removed. We rinse parts in horological essence which acts as an initial degreasing stage. It's important to get a movement as clean as possible, so this initial pre-cleaning helps us to achieve that goal. Once the movement is fully disassembled it's run through our watch movement cleaning machine before it's ready for reassembly.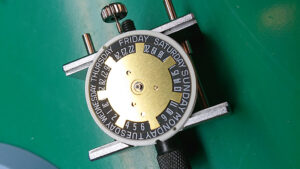 Reassembling the movement is done in a specific order. As the movement is being rebuilt, we need to use certain oils and greases to lubricate the mechanism. Each watchmaker has their own preferred lubricants, though there are some widely accepted as the industry standard. The manufacturer provides a data sheet for modern movements so we are able to lubricate the movement to their specification (with vintage watches this may not be the case, so best practices and experience are relied upon).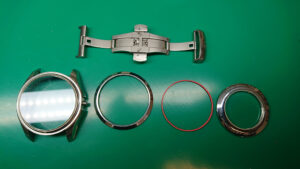 Once the movement is ready and has been reunited with its dial and hands, we turn our attention to the case parts. The case has a separate bezel and case back which are a high-polished finish, whereas the middle part of the case has a satin finish. These are given a light polish using various different wheels and polishing compounds. Likewise the deployment clasp is given a polish.
Once the case parts are done it's time to rebuild the case and reassemble the complete watch ready for testing.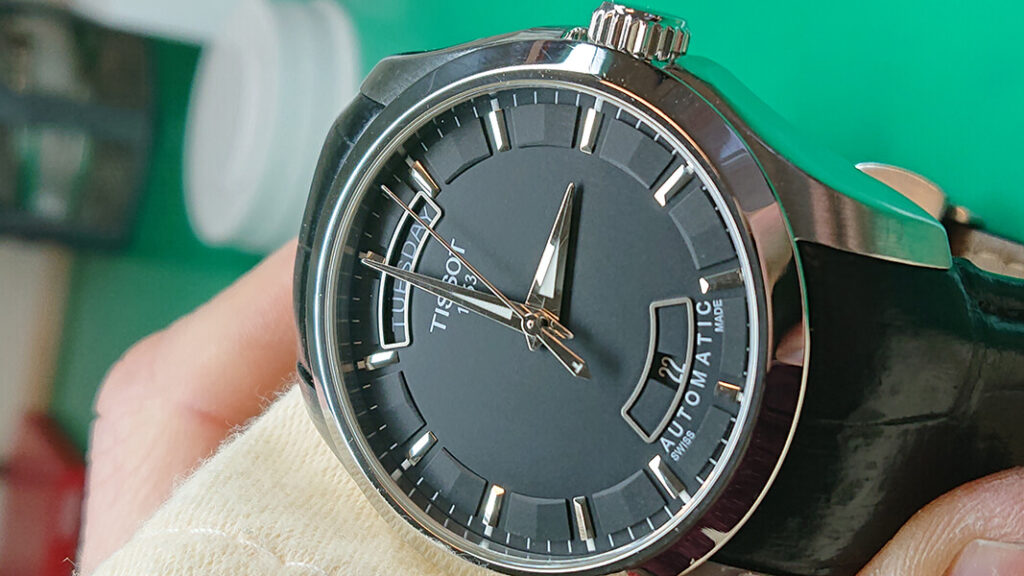 Do you have a Tissot watch in need of repair? Get in contact with us to see how we can help. We are able to repair almost any Tissot watch and we offer a comprehensive watch repair service. We cater to clients all around the UK thanks to our fully insured freepost watch repairs service. As Business Partners of the British Horological Institute and a Feefo Platinum Trusted Service Award