Here at WE Clark Watch Repairs we repair many different types and age of watch – from vintage pocket watches through to modern watches from brands such as Omega and Rolex. One of the most common repairs we're asked to conduct is servicing. Servicing means giving a watch a thorough overhaul – completely disassembling and cleaning the movement, before reassembling, oiling, adjusting and finally testing the watch. If a watch is not regularly maintained or is damaged in some regard, it is more likely we'll find a number of faults which add to the workload involved in the service. These faults need correcting in order for the watch to run correctly and some are more common than others. In this blog post we'll give you an idea of three of the faults we may encounter.
One of the most common faults we find is a broken mainspring. The mainspring is the source of power for a mechanical watch. It is coiled up inside a barrel and constantly winding/unwinding, unless of course the watch is not being worn. In vintage watches we may find mainsprings made out of carbon steel – this material is very prone to breaking (especially after years of use) and becoming 'set' – in other words extremely tired. Modern watches use alloy mainsprings which tend to be more hardy, though they can still become misshapen or break. Generally speaking we replace the mainspring as part of every watch service to ensure your watch has a fresh source of power.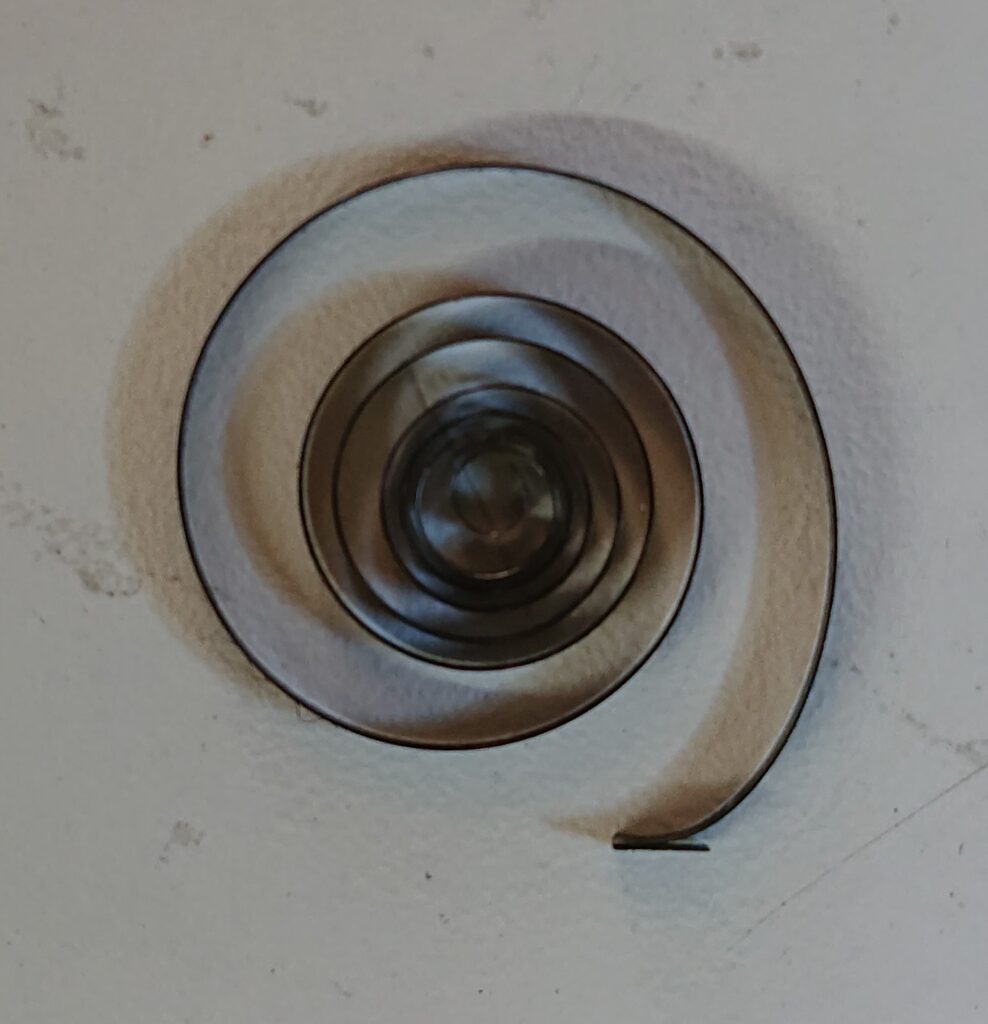 Worn pivots are another fault we see. In order for a watch to work properly, the pivots of wheels need to be in excellent condition. Sometimes the wear can be light, other times – especially in neglected watches – pivots can be almost completely worn through. Certain parts are more prone to wear than others, and this varies from movement to movement. Take a modern ETA 2892 for example – the reversing wheel is often in need of replacement. In the image you can see an example of a reversing wheel from an Omega watch our client never had serviced – clearly this needed changing!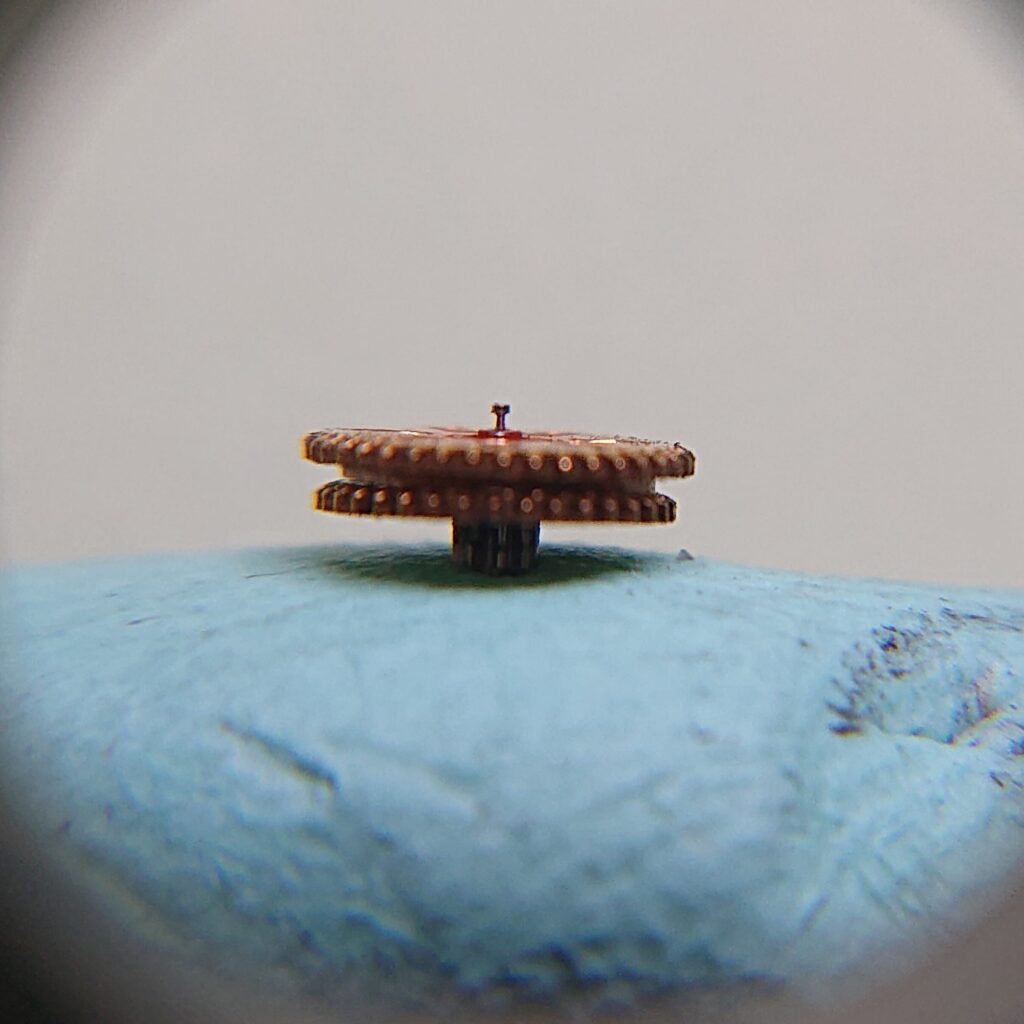 Broken teeth on a wheel is something we encounter from time to time. Again, a lack of regular maintenance makes this issue far more likely. Unmaintained watches may become more difficult to wind or set the time as the oils and greases which should keep everything working nicely dry up. We've seen watches where clients have rigorously wound or set the time despite the increased resistance, and this has broken multiple teeth from wheels. A mainspring failing may also cause a sudden burst of power to go through the movement and this can lead to multiple wheels failing.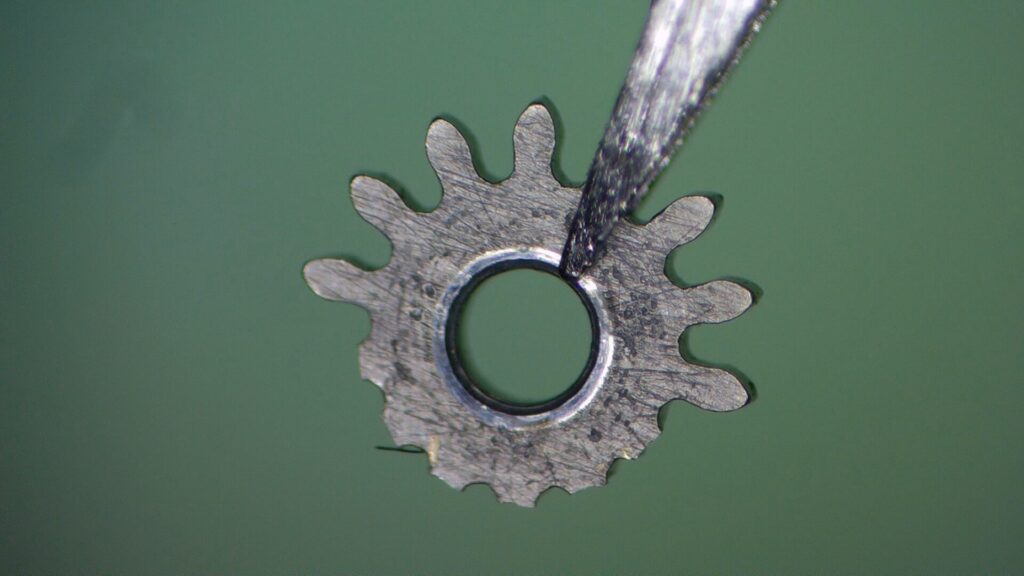 There are of course many faults in addition to the above, though we hope these give you a flavour of what we encounter on a day-to-day basis. One of the main ways you can look after your watch to mitigate the chance of problems occurring is to ensure it is regularly maintained by a watchmaker – For mechanical watches we suggest service intervals of 3-5 years.
If you have a watch in need of attention, do get in contact to see how we can help. We are able to repair almost any watch and we offer a comprehensive watch repair service. We cater to clients all around the UK thanks to our fully insured freepost watch repairs service. As Business Partners of the British Horological Institute and a Feefo Platinum Trusted Service Award accredited business, you can be confident when dealing with us.
Yours sincerely
David Clark PJDip. PJGemDip. CertGA.
Managing Director
W.E. Clark & Son Limited.