Watch Repair in our Lewes Showroom
Due to the huge success of the existing partnership with our Master Watchmaker, we have opened a fully equipped workshop on-site within our Lewes showroom. We now have a Watch Repair Technician to work in this exciting new facility.  Our on-site Watch Repair Technician has considerable experience and knowledge in the repair of watches.
His key skills include:
• Identifying and repairing/servicing battery (Quartz) operated watches, using new diagnostic equipment.
• Refinishing and restoring watch cases and bracelets, including reapplying different brushed and polished finishes where applicable.
• Replacement watch glasses on all types on a watch.
• Replacement watch hands.
• Repairing and replacing pins, screws, rivets within watch bracelets.
• On-site expert battery replacement and pressure testing, to guarantee the watch is water resistant where applicable.
• Button (crown) and stem replacement.
The major advantage for our customers is we can now offer a quick turnaround time on these types of repair. Usually, allowing for sourcing parts, the repair will be completed within 7-10 days. Jobs such as those listed above will have to be left with us, one of the major reasons is we need to test the watch after the repair to make sure it is working correctly for you. For example, if we replace a glass of a watch we need to observe the watch to make sure the hands are moving freely over 24 hours.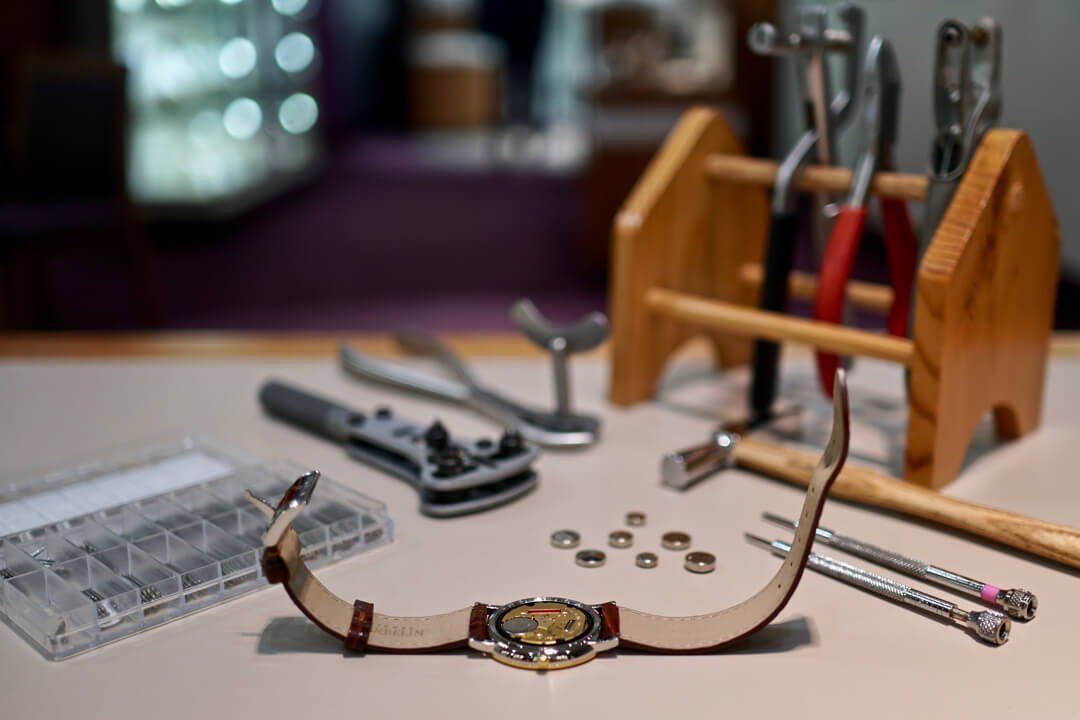 Our on-site Watch Repair Technician has been working alongside our Master watchmaker for 3 years. This provided an essential foundation in the world of watch repairs. There are many ways to repair watches, but only one way to do it correctly. As member of the BHI (British Horological Institute) he will now continue his studies, confirming and adding to his knowledge by attending courses at the BHI. Thus ensuring he continues to apply what he has learned in the best possible way, always using best practice when repairing our customer's watches.
Our Master watchmaker will continue to work on the mechanical, vintage and pocket watches. This is an area of watchmaking that really does require decades of experience. Restoration and service of mechanical timepieces is essential, as with any item of age with moving parts. If these watch movements are not serviced in the correct manner, at the correct time intervals, then irreparable damage will be caused to the parts. Unfortunately when parts become damaged, this is when the cost for the repair can really escalate.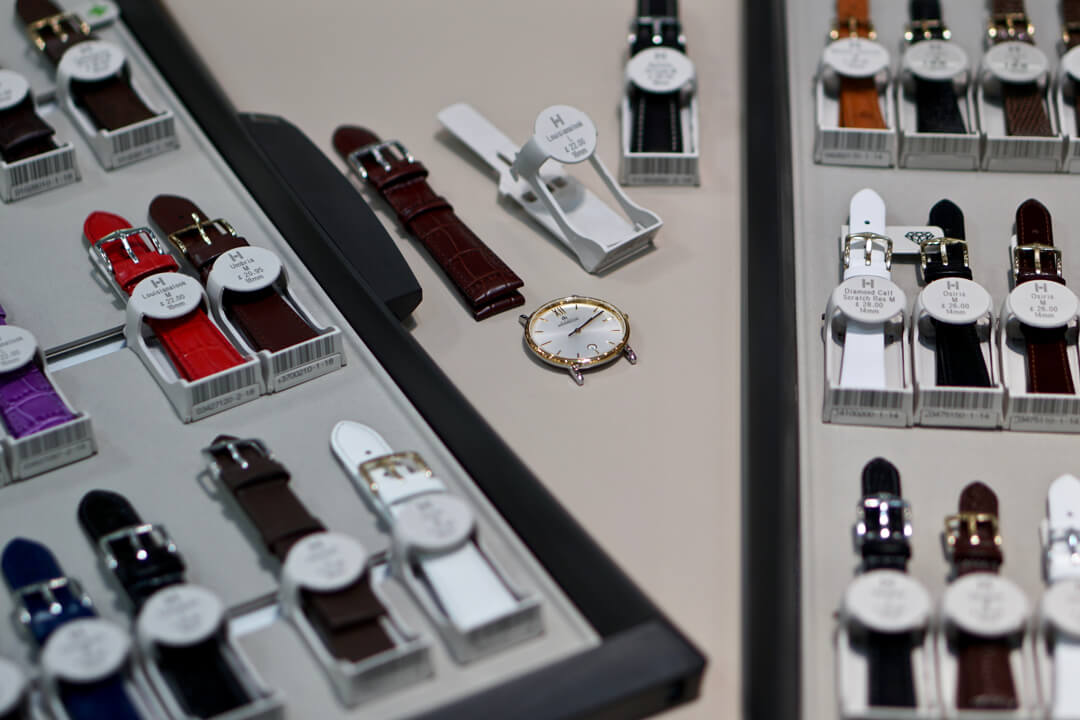 Our new on-site workshop has a state-of-the-art Sigma Pressure Testing Machine. We are proud to say that very few workshops have one of these machines.
When, for example, replacing a battery on a watch that is classified as a 300-metre water resistant watch, it is essential if the watch is used to this degree to maintain this depth rating. We can test watches to ensure that when the customer receives it back, they have the confidence, along with a printed certification, that their watch has passed all the tests required should it be exposed to water. Water ingress, in many cases, is the worst-case scenario for watch repairs. If this can be prevented then, on most occasions the cost of having to repair after such a disaster can be avoided. Therefore, even the replacement of a battery should be taken seriously, not just opting for the place that offers the cheapest service – this could really cost in the long run.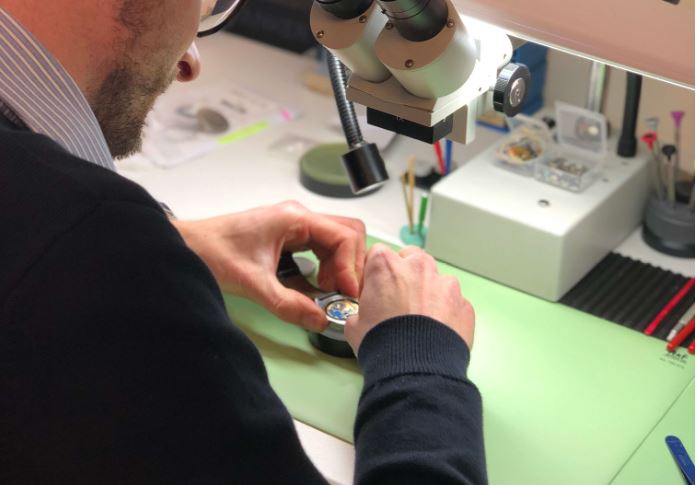 At W.E Clark Watch Repair we offer a friendly and professional service for all your watch repair requirements. Being able to restore a minute repeater Pocket Watch from 1800, to the very latest Quartz Omega Seamaster Divers Watch that is water resistant to 300 metres.
We have created this new workshop to cater for those jobs that can be attended to quickly, with watches that needed these kinds of repairs previously having to be sent away to be completed.
If you have any issues with your watch please contact us, and we will be able to answer any question.
Contact: online@weclarkandson.co.uk or 01323 406394
Frequently asked questions