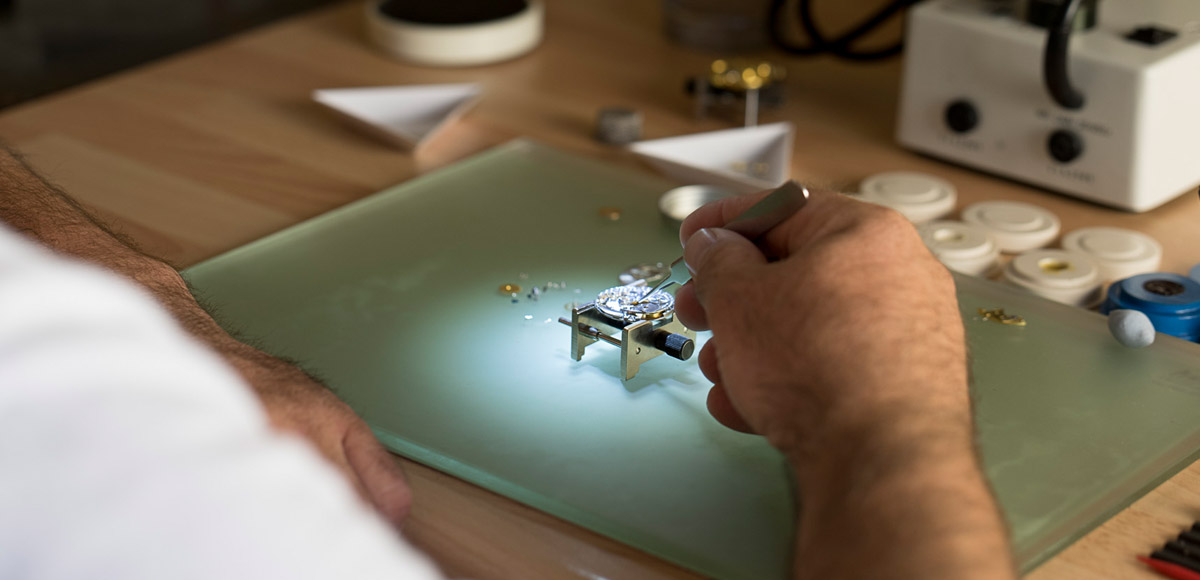 Longines Watch Repair
Complete the form below to be sent your insured (up to £20,000) FREEPOST Watch Repair Envelope.
Your timepiece is FULLY INSURED (upto £20,000) by us when using our Freepost Repair Service. All work is fully guaranteed for 1 year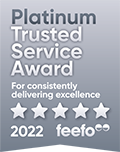 Longines are known the world over for providing the highest-quality Swiss timepieces. Founded by Auguste Agassiz in 1832, this Swiss brand has built a reputation for delivering expertise, tradition, elegance and performance in each timepiece they produce. However, as with any other high-precision instrument, in order to keep a Longines watch functioning at its very best, maintaining its reliability and appearance, it needs to be serviced on a regular basis by a trusted specialist.
Whether you have a sporty Hydroconquest, a classic Heritage or traditional Longines 1832, our Master Watchmaker here at W.E. Clark & Son is an expert in the repair and maintenance of any luxury Longines timepiece.
Longines watch repairs, refurbishment and restoration
Our in-house Master Watchmaker offers extraordinary expertise in the repair of modern and vintage Longines timepieces, servicing each one to the same exacting standards. Possessing the skills required to carefully repair and restore any Longines timepiece, we are proud to say that our Master Watchmaker has even been able to carry out complex repairs where others have failed.
Using a combination of modern and traditional equipment to restore the condition of your Longines timepiece, our Master Watchmaker carefully dismantles your timepiece by hand before replacing any worn or defective parts. Every minuscule piece of your Longines watch is handled with an incredible level of care and attention, and all repairs are carried out with the utmost sensitivity. It is our ultimate aim to bring your Longines watch back to its original factory condition.
Once we have received your Longines watch, our Master Watchmaker will thoroughly examine it to establish the cost of any repairs. These estimated costs will then be reported back to you before any work has started. Once you are happy with the price, our Master Watchmaker will then set to work on restoring your watch back to its original working order and timekeeping prowess.
As one of the few UK-based jewellers to have our very own Master Watchmaker, we are one of only a handful of businesses able to assist with Longines watch repairs, whether that be full servicing, repair or complete restoration. Having been voted regional Independent Retailer of the Year 2017, we are also an award-winning business, and are entirely confident you will be amazed by the quality of our workmanship.
Independent Longines watch servicing and repairs
Modern & Vintage Longines Watch Repair.
Battery Replacement, Resealing & Pressure Testing.
Bracelet & Strap Repair/Replacement.
Glass Replacement: Mineral, Sapphire or Acrylic.
Case Restoration (including Repolishing & Refinishing).
Dial Restoration & Repair (including Reluming).
Full Service.
Our guarantee
We promise to take care of your Longines watch from start to finish, carrying out any required repair or restoration work with the utmost sensitivity. While we are 100% confident that you will be thrilled with our services, for your peace of mind, we also provide each client we work with a minimum 12 month guarantee for any servicing, repair or restoration work.
Our fully insured FREEPOST service
Using our Royal Mail Special Delivery FREEPOST service, you can ship your timepiece to us from wherever you're based in the UK. What's more, your Longines watch will be insured for up to £20,000 throughout its postal journey, so you can rest assured that it's in safe hands – from the moment you send it to us to the moment we send it back to you.
After we have received your Longines watch and our Master Watchmaker has assessed its condition, we will then discuss any work required, detailing the costs involved. Once agreed, we will then carry out the repairs before sending it back to you.
While this FREEPOST service is only UK based, we can also repair any Longines watch from around the world. However, if you are based outside the UK, you will need to organise your own shipping. Once we've received your watch though, you can expect the same high level of expert repair service.
Watches we repair include: