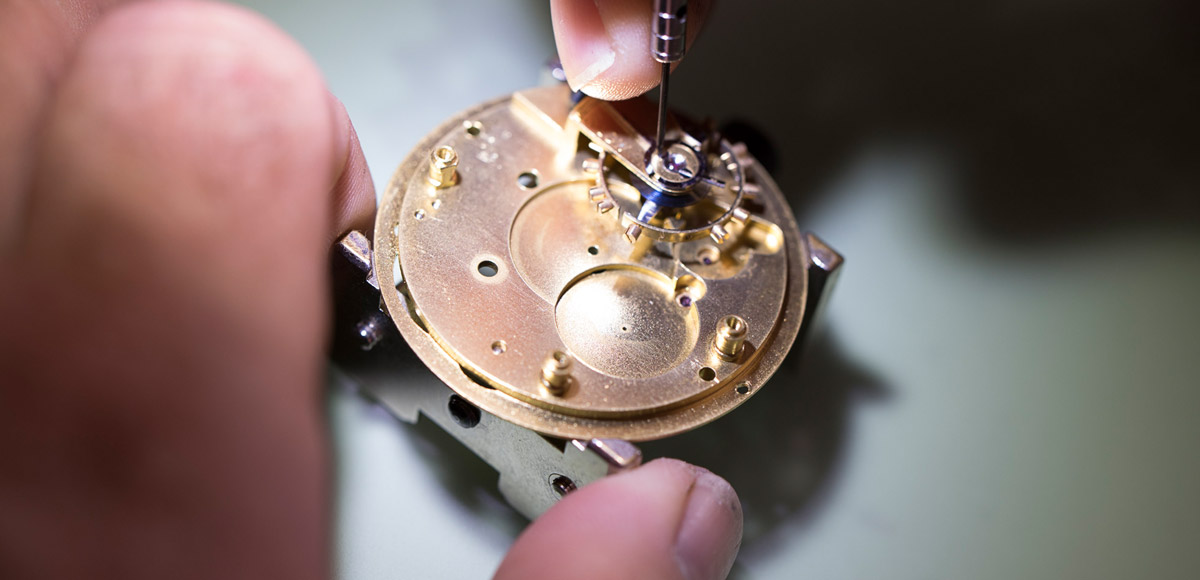 Watch Repairs- Caring For You Since 1819
Complete the form below to be sent your insured (upto £20,000) FREEPOST Watch Repair Envelope.
Your timepiece is FULLY INSURED (upto £20,000) by us when using our Freepost Repair Service. All work is fully guaranteed for 1 year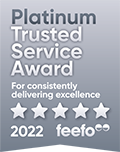 At W.E.Clark we are delighted to be able to offer a first class watch repair service, by our very own in-house Master Watchmaker. We have the expertise to repair any watch, including vintage watches and antique pocket watches. Our Master Watchmaker has over 25 years' experience in the repair of all watch brands including Rolex, Omega, Cartier, Breitling, Tag Heuer, and Longines.
Whether you require a watch battery replacement and pressure test service, or total refurbishment of your vintage watch, our Master Watchmaker has the expertise to help. Our Master Watchmaker offers an extraordinary level of expertise, and we are delighted that he has achieved many successful repairs where other watchmakers have failed.
The service we offer to our customers is just as important to us as our expertise. With our FREEPOST Watch Repair Service your valued watch is fully insured, from the moment you post your watch until the moment you receive it back. All work required is discussed with you before any costs are incurred.
We repair watches from all over the world, though our FREEPOST service is only available to customers in the UK. Our specialist watch repairs are also available via our Lewes or Uckfield showrooms. Feel free to pop in and see us. Our team will be delighted to discuss your requirements with you.
Master Watchmaker
Based at our Lewes showroom, our Master Watchmaker is able to diagnose any issue with any timepiece, quartz or mechanical. He is one of only 10 watch repairers to hold this title in the UK – gained through years of experience mastering the intricate techniques required to repair the many variants of complicated watch movements and mechanisms.
We repair any kind of pocket watch. Our Master Watchmaker is one of a few repair specialists in the UK with the experience and expertise to repair any make of antique or vintage pocket watch. Any Hunter, Half-Hunter or open face pocket watch can be repaired or refurbished with us. We can correct positional errors, replace parts and carry out extensive restoration work if required.
Click here to learn more about our specialist Pocket Watch repair and restoration service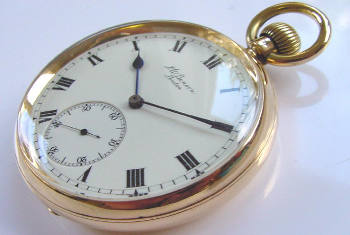 If your watch is looking a little tired and in need of some attention, our skilled Master Watchmaker can carry out any level of refurbishment. Whether your watch requires a simple clean and polish of the case, or a complete refurbishment, we have the expertise to bring your timepiece back to its best condition.
Click here to learn more about our specialist Watch refurbishment service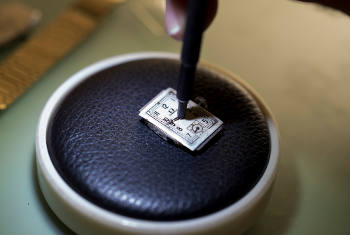 We send all of our dial restoration work to one of the country's leading dial restorers. Dial restoration is an exceptionally specialised service, which is why we sought out the very best in the UK to work with. Our partnering dial restorer has the specialist metalwork, engraving and dial painting skills to achieve a perfect finish.
Click here to learn more about our specialist Dial Restoration service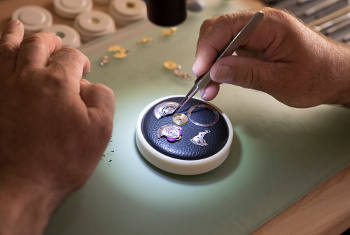 To maintain precision timekeeping, all watches require regular servicing. Our specialist watch service can carry out the regular maintenance required to keep your watch working at its optimum and looking its best. Our highly skilled, in-house Master Watchmaker can service all kinds of watch movement, and carry out any necessary repairs, including sourcing or making replacement parts.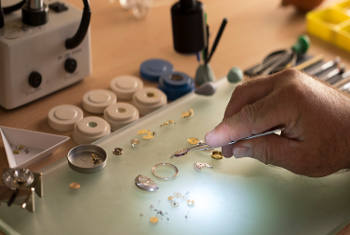 Watches we repair include: