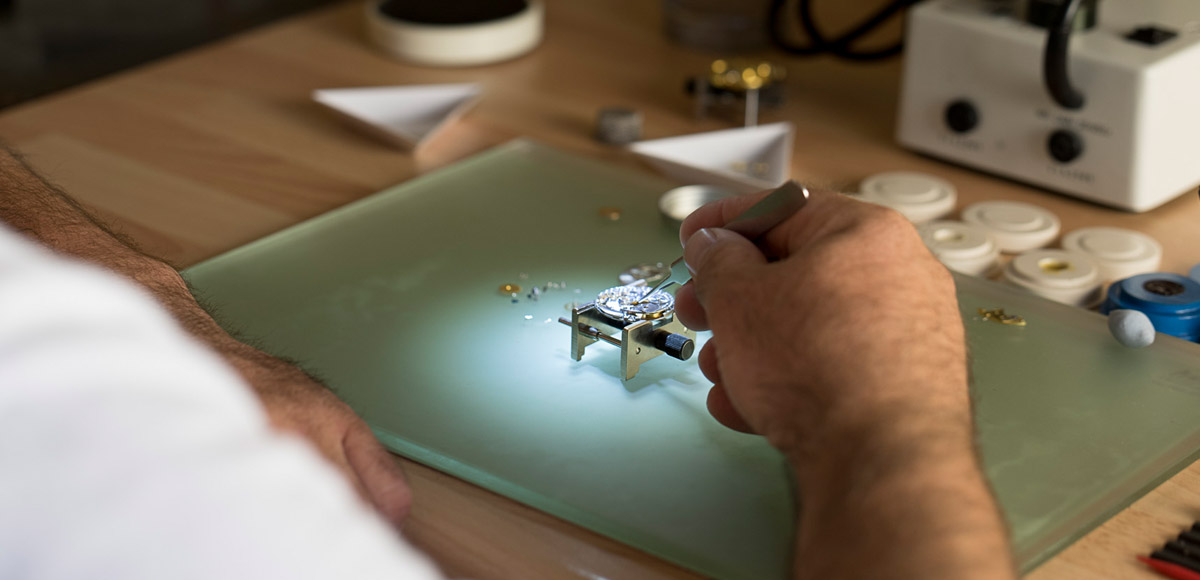 Hunter Pocket Watch Repair
Complete the form below to be sent your insured (upto £20,000) FREEPOST Watch Repair Envelope.
Your timepiece is FULLY INSURED (upto £20,000) by us when using our Freepost Repair Service. All work is fully guaranteed for 1 year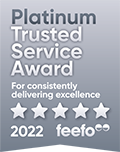 We are a leading vintage watch restoration service in the UK. We repair and restore antique Hunter pocket watches from all over the world. Hunter pocket watches often feature ornately designed casings and we are experts at refurbishing and reviving the beauty of these timepieces, as well as repairing any complex movement within.
It is likely that the name Hunter stems from the fact that this style of pocket watch was developed for fox hunters to protect the watch face against shocks, but the sophisticated Hunter style soon became a favourite for everyone from upper-class gentleman to soldiers and industrial workers. The clever clam-shell design has inadvertently been the saviour of many pocket watches, which has protected against the natural wear and tear of the glass face, not afforded to many other open-faced pocket watch styles.
Still it requires much searching by collectors to find good working specimens of the antique Hunter pocket watch. Our Master Watchmaker knows everything there is to know about sophisticated Hunter pocket watch collectibles and is dedicated to the repair and restoration of their superb mechanisms and charming cases.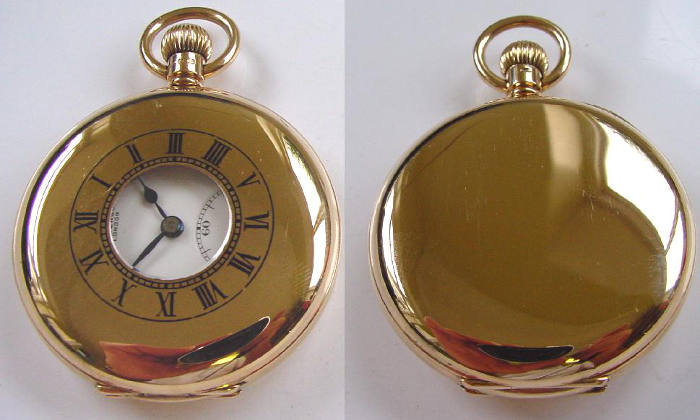 Repairs, restoration and refurbishment
Whether you are a collector looking to preserve your most treasured timepiece, or you've inherited an heirloom you'd like to see working again, our Master Watchmaker has the expertise and delicate hand required to sensitively refurbish and repair your Hunter pocket watch.
For any full hunter, half hunter, double hunter or double half-opening hunter pocket watch requiring attention, we can carry out any level of repair or restoration work. From dial restoration, glass replacement where it is chipped, cracked or scratched, to replacing movement parts suffering from wear and tear, our Master Watchmaker can turn an expert hand to any work required.
Restoration of delicate cases is our speciality. We understand the level of craftsmanship that went into the original design and we are passionate about bringing antique pocket watches back to their former glory. Our Master Watchmaker can revive the beautiful engraving around the aperture of half-hunters. It takes great skill to preserve the original features of antique pocket watches, and our Master Watchmaker is a leading UK expert in Hunter pocket watch refurbishment.
We specialise in the repair and restoration of all modern and vintage pocket watches. Our Master Watchmaker can repair everything from simple pocket watch mechanisms to vintage verge, fusee and repeater movements, and can carry out other complex restoration work with the delicate hand required. Whatever work is needed to bring your Hunter pocket watch back to life, we are confident our Master Watchmaker will handle every restoration with unparalleled expertise.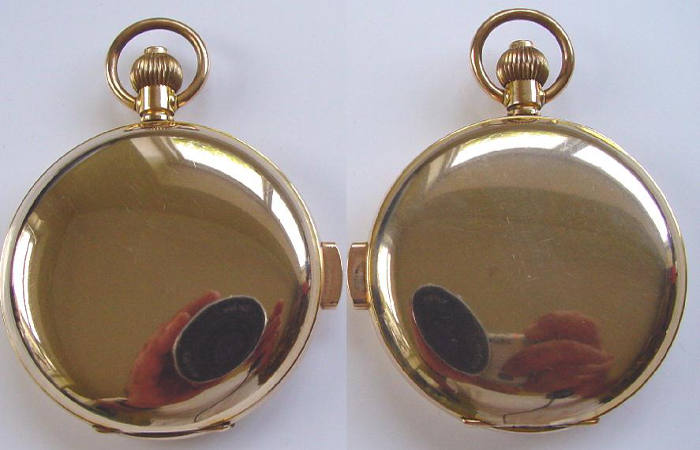 Our guarantee
We promise to take care of your Hunter pocket watch and carry out repairs and restoration work with the utmost sensitivity and competence. We are absolutely confident you will be delighted with the results of our outstanding Hunter pocket watch service, but for peace of mind we offer a minimum 12 month guarantee for all work undertaken.
Our fully insured FREEPOST service
You can ship your Hunter timepiece to us from anywhere in the UK using our Royal Mail Special Delivery FREEPOST service. Your Hunter pocket watch is insured for up to £20,000 throughout its postal journey from the moment the package leaves your hand to when it is posted back to you. When we receive your Hunter pocket watch we will discuss the repair work required with you before any costs are incurred.
We would love to repair any Hunter pocket watch from around the world. Outside of the UK you will have to organise shipping, other than that you can expect the same exceptional repair service.
Come and see us
Feel free to bring your Hunter pocket watch into our Lewes showroom. We would love to meet you and discuss your vintage Hunter pocket watch repair requirements with you.
Please do not hesitate to contact us with any queries regarding our antique Hunter pocket watch repair and restoration service, or fill in the FREEPOST Envelope Request Form.
Watches we repair include: