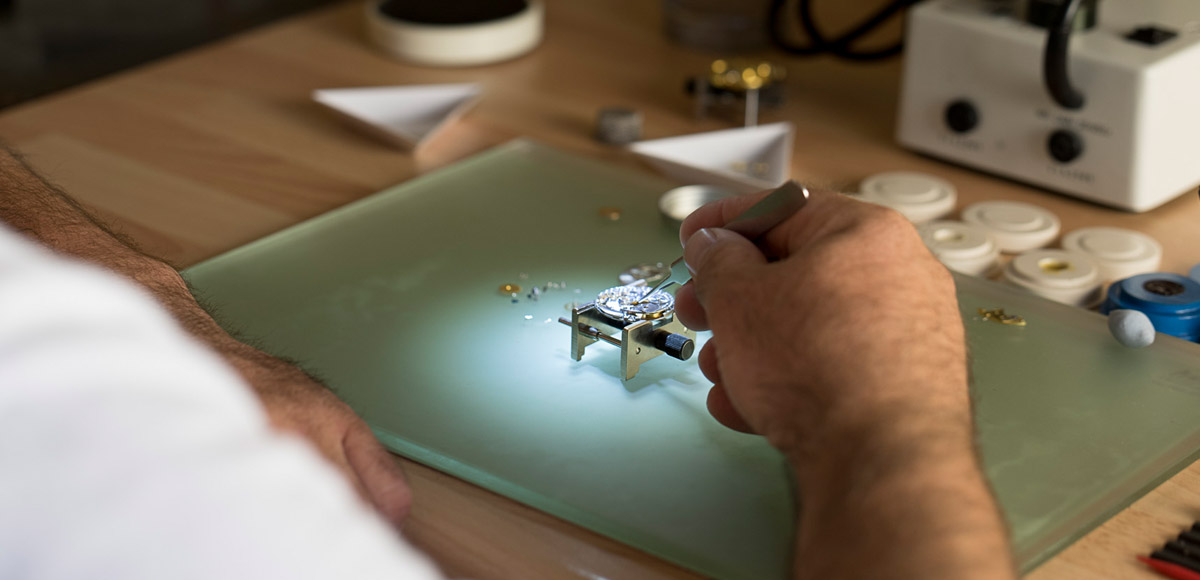 Independent Rolex Watch Repairs and Servicing
Complete the form below to be sent your insured (up to £20,000) FREEPOST Watch Repair Envelope.
Your timepiece is FULLY INSURED (upto £20,000) by us when using our Freepost Repair Service. All work is fully guaranteed for 1 year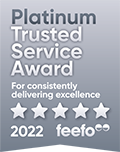 Rolex is a watch brand everyone aspires to, and even these magnificent timepieces require regular servicing to keep them aesthetically in perfect condition and working with optimum performance. Vintage Rolex watches are perhaps the best known luxury brand of watch throughout the world and are renowned for their exquisite movement.
Rolex has received a number of prestigious awards and certificates for its precision engineering, and Rolex were the first watch to house an automatically changing date in the dial. Rolex were also first to develop a waterproof case in 1953. Rolex watches are exceptional timepieces and they require exceptional expertise in their restoration and repair.
Independent Rolex Servicing, Restoration and Refurbishment
Our Master Watchmaker is extraordinarily skilled in the repair and restoration of vintage Rolex timepieces. The skills required to carefully repair and restore vintage Rolex watches can only be found in the very best Master Watchmakers, such as ours. We are also one of only a few jewellers in the UK to have our very own Master Watchmaker. We want to offer our Rolex customers a level of expertise that our competitors simply cannot match.
We are one of an exclusive few businesses that are able to assist with Rolex watch repairs; including a full service or restoration of your Rolex timepiece. Whether you have an antique Rolex Oyster, or a vintage Explorer II, our Master Watchmaker is dedicated to keeping any vintage Rolex watch in perfect working order. It requires a vast amount of knowledge to work with the Rolex watches, but you can be rest assured your Rolex watch is in the safest of hands with our Master Watchmaker.
Once we receive your Rolex timepiece, our Master Watchmaker will carefully and thoroughly examine what is required to bring your Rolex watch into perfect working order. Before we commence any work we will contact you to report on our findings and inform you of the costs involved in any repair. It may be that replacement parts are required to be sourced, or even made by us to bring your Rolex watch back to working order. Whatever is required, we are confident you will be delighted with the results. We want nothing more than to get your Rolex watch to look its absolute best, keep its value and keep time perfectly.
Battery replacement, resealing and pressure testing
Dial restoration and repair, including reluming
Bracelet and strap repair or replacement
Full vintage Rolex service
Restoration of Rolex case including repolishing and refinishing
Glass replacement- mineral, sapphire or acrylic
Vintage Rolex Watch Repair
Vintage Rolex Repair
We will take care of your Rolex watch from start to finish, and carry out repairs and restoration work with the utmost sensitivity and expertise. We are absolutely confident you will be delighted with the results, but for peace of mind we offer a minimum 12 month guarantee for all work undertaken.
You can ship your timepiece to us from anywhere in the UK using our Royal Mail Special Delivery FREEPOST service. Your Rolex watch is insured for up to £20,000 throughout its postal journey, from the moment the package leaves your hand to when it is posted back to you. Before we commence any work, we will discuss any repairs and costs with you first.
We would love to repair any vintage Rolex watch from around the world. Outside of the UK you will have to organise shipping, other than that you can expect the same exceptional vintage Rolex watch repair service.
Watches we repair include: