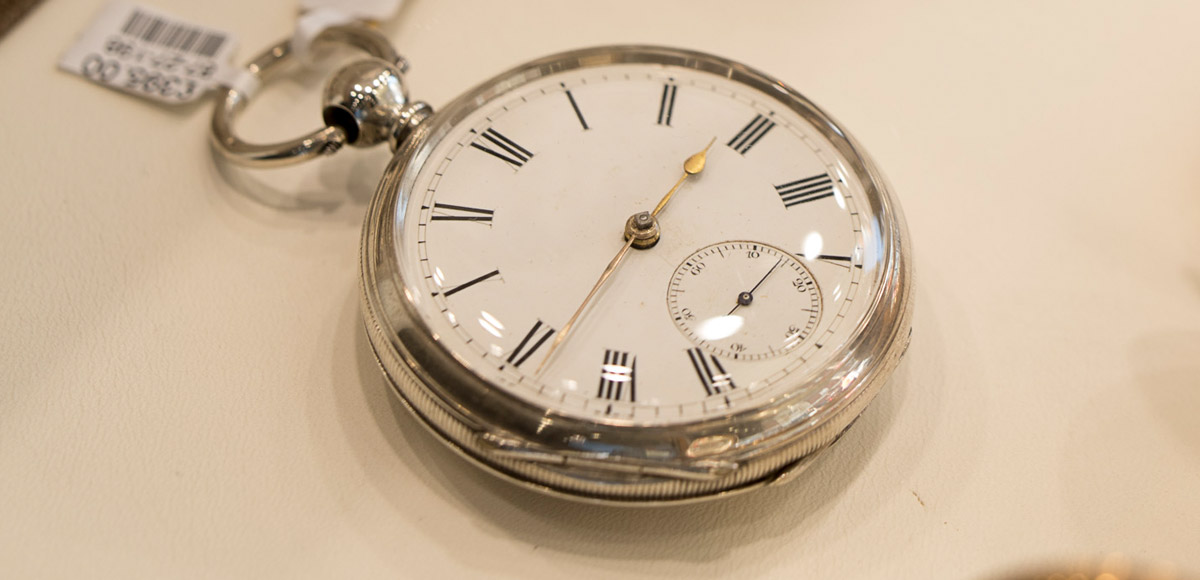 Watch Repairs in Uckfield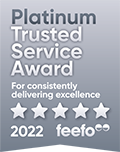 W.E. Clark & Son are proud to offer a comprehensive watch repair service in Uckfield. We work with a professional Master Watchmaker, who is able to repair almost any watch, from antique pocket watches to modern wrist watches.
Watch repair services
Feel free to pop into our Uckfield shop where our team would be delighted to meet you and discuss your watch repair requirements with you.
Watch Strap Repair and Replacement
Our Master Watchmaker
With over 25 years' experience, our Master Watchmaker is one of only ten watchmakers to hold this title in the UK. He has exceptional skill and has been able to repair many watches where other watchmakers have failed. He is able to clean intricate parts and correct positional errors in the most complicated watch movements.
We are delighted that our Master Watchmaker has achieved successful repairs and stunning refurbishments where other watchmakers have failed.
Our team
Established in 1819, W. E. Clark & Son are a fourth-generation family business. We place exceptional customer service at the heart of everything we do. That is why we train all of our staff to be able to offer the best possible service to our customers.
Our fully trained team in the Uckfield shop are able to carry out minor repairs, such as battery replacement, watch bracelet repair and watch strap replacement while you wait.
Watches we repair
Our Master Watchmaker can carry out repairs for most brands of watch, including Omega, Tag Heuer, IWC, Rolex, Longines and Tissot. We are also specialists in the repair and refurbishment of antique and vintage watches and pocket watches.
We handle every watch that comes into our workshop with the same care and sensitivity. We have worked on all types of watch movement, including fusee and verge.

Our trusted watch repair service
With the exception of dial restoration, which is a highly specialist service, we don't send our repairs away to a third party. All specialist watch repairs are carried out by our own Master Watchmaker.
Our repair service includes restoration work, glass replacement, crown replacement, stem replacement, movement repairs and battery replacement, as well as pressure testing and resealing of any watch.
We are delighted to have developed a relationship with one of the UK's most successful dial restorers, so we are confident we can offer exceptional dial restoration for almost all watch dials.
Our guarantee
From the moment we receive your watch in our Uckfield showroom we will take care of it. Your watch will be carefully delivered to our Master Watchmaker in his workshop, where he will carry out any repair or restoration work with the utmost sensitivity and expertise.
We are confident you will be delighted with the results, but for peace of mind we offer a minimum 12-month guarantee for all work undertaken.
Our fully insured FREEPOST service
If you can't make it into any of our three showrooms (Lewes or Uckfield) you can ship your timepiece to us from anywhere in the UK using our Royal Mail Special Delivery FREEPOST service.
Your watch is insured for up to £20,000 throughout its postal journey, from the moment the package leaves you to when it is posted back to you. We will always discuss repair requirements and the cost of any repair before we start any work.
If you have a watch requiring attention, but you live outside of the UK, we can still help. You will have to organise shipping, other than that you can expect the same exceptional watch repair service.
Come and see us
Feel free to pop in and see us at our Uckfield shop where one of our fantastic team will be delighted to discuss your watch service and repair requirements with you. We may be able to carry out any minor repairs while you wait, or we will arrange for the careful delivery of your watch to our Master Watchmaker's workshop.
W.E. Clark Watch Repairs
39 High Street
Uckfield
TN22 1AJ
Tel: 01825 708777
Opening Hours:
We are open Tuesday to Saturday
from 9.30am until 4.00pm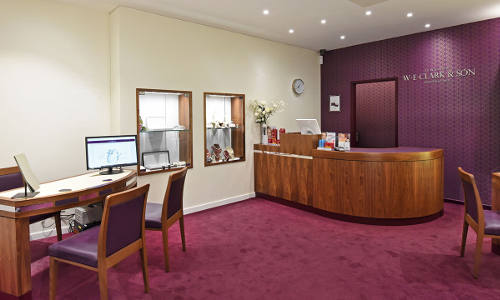 Watches we repair include: