You may have seen the word "jewels" in relation to watches. Some watches say "17 jewel" on the dial, whereas other say "25 jewel", but what does this really mean? Is a watch with more jewels better? In this blog post we'll discuss what jewels actually are and how they're used in a watch movement.
Generally speaking, in a watch movement keeping friction to a minimum is advantageous. The wheel train – a series of wheels through which the power from the mainspring is transferred – is moving, so over time the pivots of these wheels are likely to wear. To try and minimise this wear, jewels are used to act as the hole the pivots rotate in. Modern jewels are made from synthetic ruby and they are extremely hard wearing.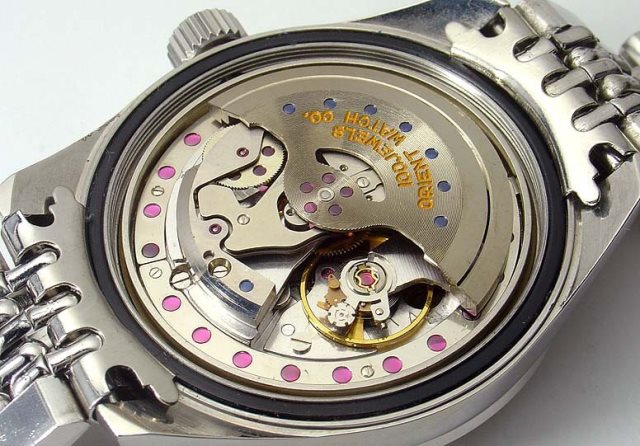 An automatic watch movement

If you think of a steel pivot rotating in a brass hole, the steel is harder than the brass and there will be significant friction, so it stands to reason that the brass will wear over time. This is problematic. A steel pivot rotating in a jewelled hole however, there is much less friction.
There are numerous different types of jewelled bearings – from cylindrical (a straight sided hole commonly found acting as the bearing for wheels in the train) and olive (a curved shape hole which provides lower friction but is less resistant to wear), through to the balance jewel and endstone (a two-piece arrangement of a convex jewel with a flat jewel acting as a cap, with oil retained in-between).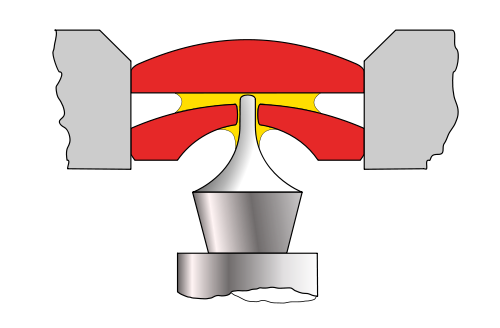 Watch Jewel, Bearing and Capstone
As you may have guessed by now, the quoted number of jewels quite literally refers to how many of these jewels are present in the movement. Just because a watch has a higher number of jewels does not necessarily mean it's a better movement though. A mechanical watch will have less need for additional jewels than an automatic watch, as there are fewer moving parts. There was also a historic trend whereby watch manufacturers attempted to out-do each other by adding more and more jewels to their movements, purely as a sales technique. This relied on the ignorance of the consumer and their belief that "more must be better". As a result, we ended up with jewels in all sorts of places where they have absolutely no purpose. The 100 jewel Orient Grand Prix is a good example of this – it has jewels fitted almost everywhere!
Do you have a mechanical watch in need of repair? Here at WE Clark Watch Repairs we are experts in the repair of all makes and models of watch – from vintage pocket watches through to modern big name brands like Tag Heuer, Omega and Rolex. We offer a fully insured freepost watch repairs service to clients all around the UK. As holders of a Feefo Platinum Trusted Service Award and business partners of the British Horological Institute you can be confident in the service we provide.
Please Contact Us for further information regarding any requirement you may have.
Yours sincerely
David Clark DGA PJDip PJGemDip CertGA
Managing Director
W.E. Clark & Son Limited