Here at WE Clark Watch Repairs we have invested in various pieces of equipment, supplies and tools to ensure we are able to offer a comprehensive range of watch repairs. From full servicing through to battery replacement, we are able to help.
In this blog post, which will run across multiple posts, you can find out more about our workshop.
There are some pieces of equipment which are vital in a watch repair workshop. One such example is a watch cleaning machine. When servicing a watch, the movement is disassembled and needs cleaning prior to reassembly. This is where the cleaning machine comes in. When the watch movement is ready for cleaning, the disassembled parts are put into small trays which slot into a cleaning basket. This basket is then fitted to the watch cleaning machine.
The machine itself uses a motor to rotate the basket as it is immersed in cleaning or rinsing solutions. The basket can be moved between three or four jars which are filled with your choice of solutions, followed by a final drying stage. These machines come in a variety of styles – from older types which do not use ultrasonics and require the user to manually move the cleaning basket between jars, to fully automated machines with ultrasonic capabilities. It is possible to get good results with many different cleaning arrangements, though the older style machines are more labour intensive in terms of 'pre-cleaning' to ensure you achieve this.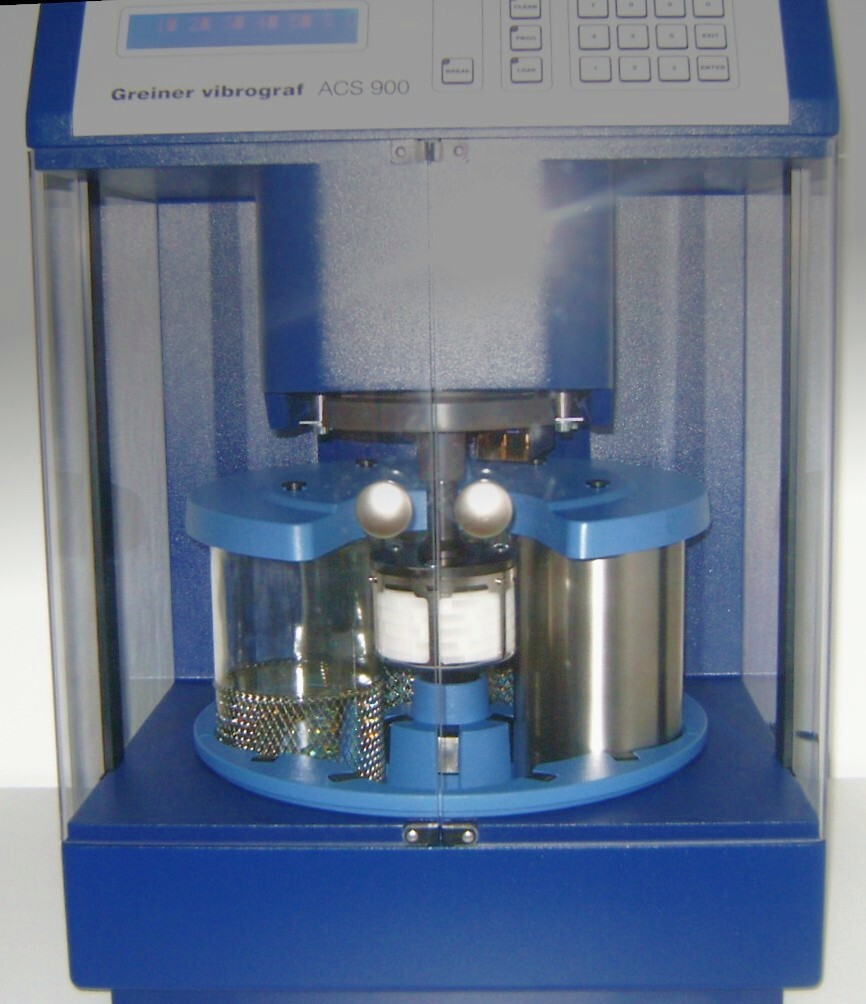 We have two cleaning machines in regular use. Our more 'basic' model is a vintage Elma Super Elite. This is non-ultrasonic and uses one cleaning jar followed by two rinses and a final drying stage. Our main machine is a modern Greiner ACS 900. This is an industry standard cleaning machine which is fully automatic and programmable, offering ultrasonic cleaning with four jars and one drying position. In terms of cleaning fluids we have settled on using Elma WF Pro cleaner and Suprol Pro rinse in each machine. These are non-aqueous solutions and we achieve excellent results with these fluids.
Another major piece of equipment in regular use is our Sigma SM-8850 watch pressure testing machine. This is able to test watches rated up to 300m water resistant. It tests using air pressure, so it is connected to a compressor which in turn is fitted with a booster as it requires plenty of pressure to reach 100m+. By using air pressure we are able to test the watch complete, so with or without the movement inside. From a user perspective it's straightforward to use – taking just a few minutes to perform two different types of test, we are then provided with details of the performance of the watch alongside the overall pass/fail result.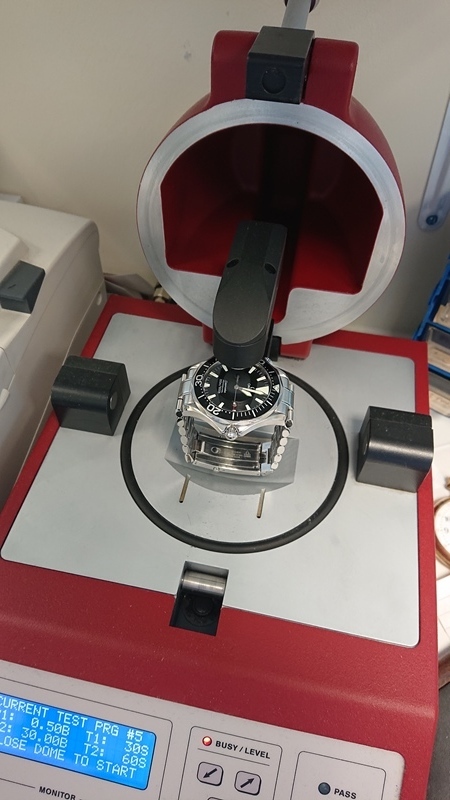 The last piece of equipment featuring in this blog post is our polishing machine. This is used when refinishing and polishing watch cases and bracelets. The polishing machine is made by Durston – a British family business who make a whole variety of quality tools and equipment. It gets a huge amount of use between the watch and jewellery workshops. It is a double spindle design with two dust extractor fans and integrated light fittings. The machine itself is used in combination with different wheels, mops and compounds which are specific to the type of metal and stage of polishing. It is important to not use the same wheels for different metals as, for example, were a wheel used for polishing steel to be used on gold, it will not result in a good finish.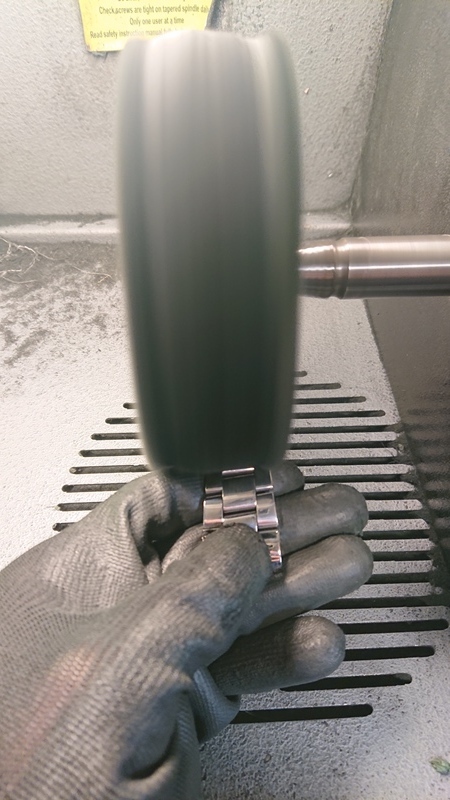 Check back for part two of this blog post about our workshop equipment, tools and supplies. Our workshop is able to offer a full range of watch repairs on both modern and vintage models. With our fully insured freepost service we are able to offer repairs to clients all around the UK. You can rest assured in our level of service and quality of work – our Feefo Platinum Trusted Service Award is testament to this. Do contact us with any repair needs you may have.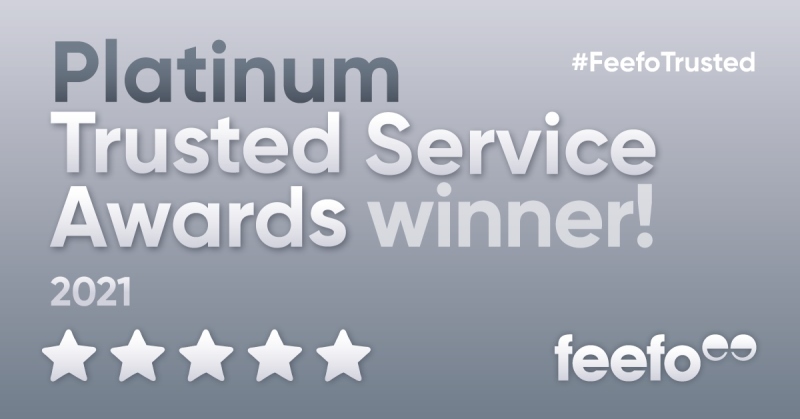 Yours sincerely
David Clark PJDip PJGemDip CertGA
Managing Director
W.E. Clark & Son Ltd.