One of the brands we regularly see in our workshop is Tag Heuer. As a watch brand, Tag Heuer in its current iteration was established in 1985, though the Heuer company has existed since 1860. Watches are produced both with quartz and automatic movements in a variety of different models including the Aquaracer, Kirium, F1 and Carrera.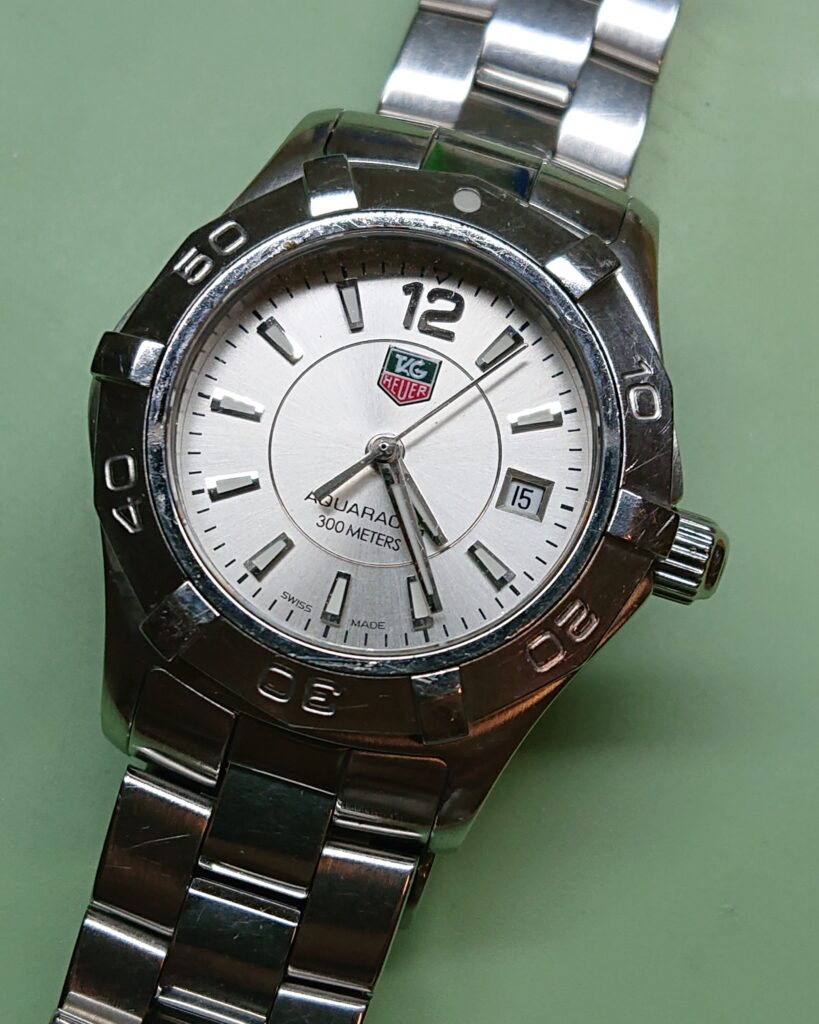 Our workshop holds a parts account with Tag Heuer so we are able to obtain genuine Tag Heuer parts and repair many different faults with these watches.
One common repair we tackle is a quartz movement service or complete replacement. If you have a quartz Tag Heuer which has stopped and the battery is not at fault, this is most likely the repair required to get your watch up and running again.
In a quartz service we fully disassemble the watch movement before running it through our watch cleaning machine. Sensitive electronic parts like the circuit cannot be put through the machine, so these are carefully cleaned by hand. After cleaning the movement is reassembled, with appropriate oils used where necessary. The now complete movement is then tested electronically in a variety of different ways to ensure it is performing within the manufacturers tolerance. Test include lower working voltage, coil resistance and power consumption.
A complete movement replacement involves swapping out the entire movement in a like-for-like exchange. This may be necessary if for example the original movement is heavily water damaged.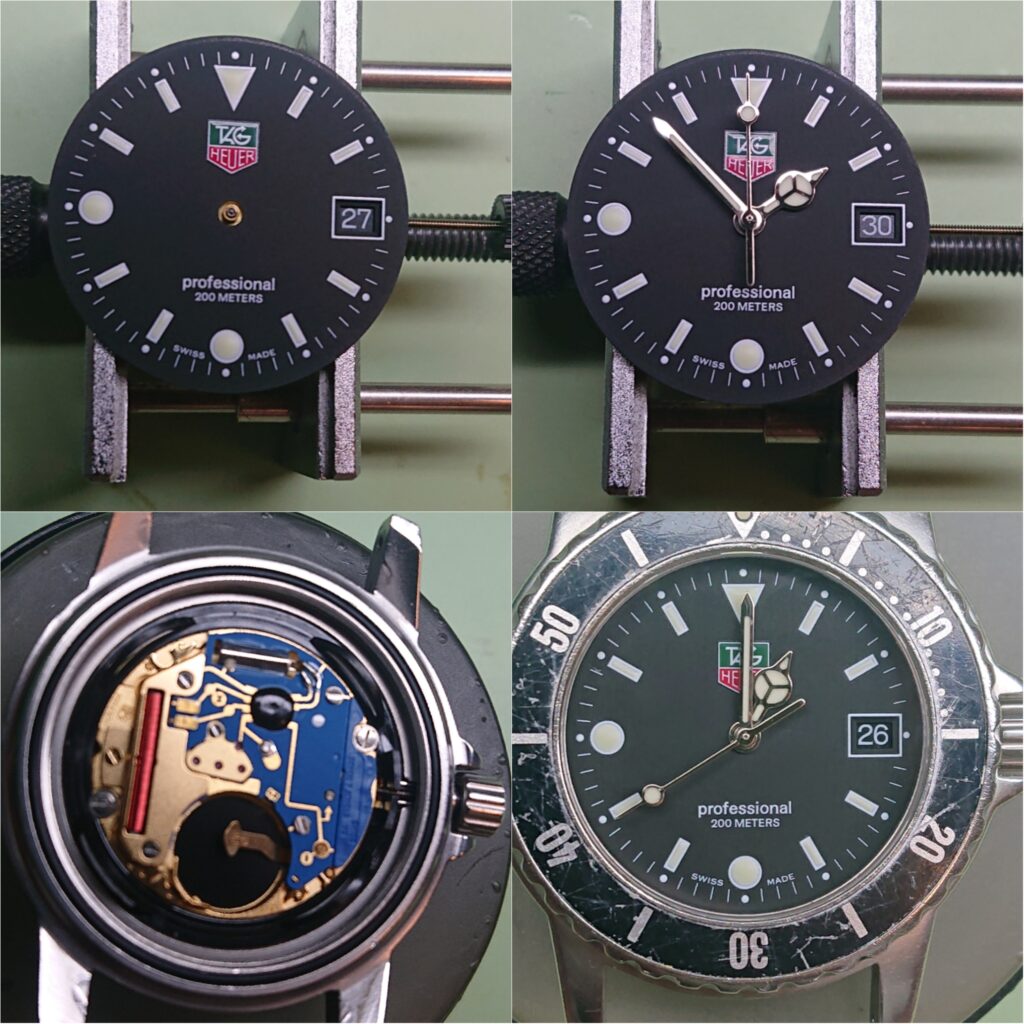 Both a quartz service and complete movement replacement include ultrasonic cleaning of the case and bracelet.
As a Tag Heuer parts account holder we are able to obtain any case parts which may be required. Common repairs needed include bezel replacement (most often necessary on F1 models where the numbers can fade easily), Crown replacement and fitting a new set of seals to re-establish water resistance on models used in water. We are able to repair very water damaged watches – obtaining anything which needs to be replaced including the dial, hands, seals and of course the movement.
Do you have a Tag Heuer watch in need of repair? Get in contact with us to see how we can help. We are able to repair almost any Tag Heuer watch and with our Tag Heuer parts access we offer a comprehensive service. We cater to clients all around the UK thanks to our fully insured freepost watch repairs service. As a Feefo Platinum Trusted Service Award accredited business, you can be confident when dealing with us.
Yours sincerely
David Clark PJDip PJGemDip CertGA
Managing Director
W.E. Clark & Son Ltd.