We will be in contact
Thank you for submitting your request for a FREEPOST watch repair envelope. This will be sent out within the next 24-48 hours by post. Once you receive the envelope, please send the watch back to us, for a no obligation repair quotation using the FREEPOST envelope. Should you choose not to proceed with the quotation once you receive it, there is a £25 administration fee to pay, and the watch will then be returned back to you.
PLEASE NOTE- When sending your timepiece, please DO NOT send your keys or boxes as they will not be stored, we will send protective packaging for the post. The Royal Mail Special Delivery envelope we send is FREEPOST, so you will not have to pay the postage.
Yours sincerely
David Clark                                          Daniel Blackford
Managing Director                                   Director
CONTACT: 01323 406394
W.E. Clark & Son Ltd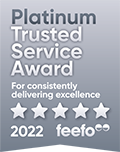 Watches we repair include: