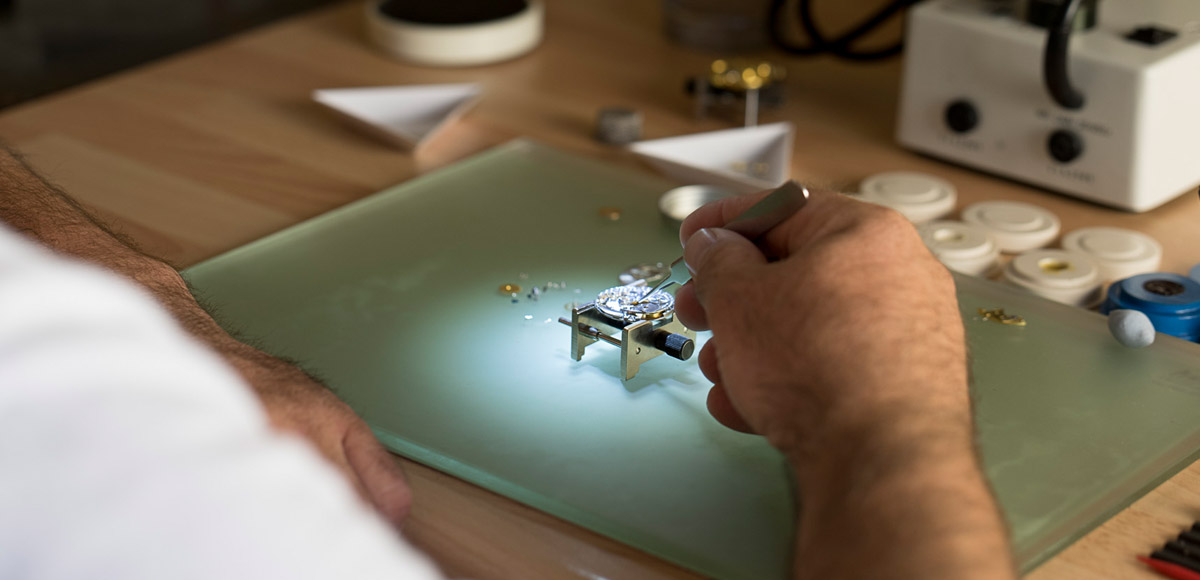 Benson Pocket Watch Repair
Complete the form below to be sent your insured (upto £20,000) FREEPOST Watch Repair Envelope.
Your timepiece is FULLY INSURED (upto £20,000) by us when using our Freepost Repair Service. All work is fully guaranteed for 1 year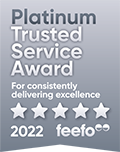 At W.E. Clark Watch Repairs we love nothing more than to help restore a little piece of history. Benson pocket watches are amongst the oldest made by a British watchmaker, and we are dedicated to their preservation.
The reputable Benson pocket watch evolved from a family of watchmakers. Brothers Samuel Suckley Benson and James William Benson founded the famed Benson watchmakers in London in 1847. In 1855 the partnership was dissolved and James William continued the business under the name J.W. Benson. The company continued in the same family until 1973 when it was sold to the Royal jewellers, Garrards.
Benson pocket watches are truly magnificent timepieces and J.W. Benson has an impressive past. He was the official watchmaker to the Admiralty and the War Department and he also held a number of royal warrants as watchmaker to Queen Victoria, the Prince of Wales, the Tsar of Russia and several other royal families.
We are always delighted to receive a Benson pocket watch into our repair workshop. We are dedicated to preserving these wonderful British timepieces. Our Master Watchmaker takes great pride working on any Benson pocket watch and offers exceptional experience in their repair and restoration.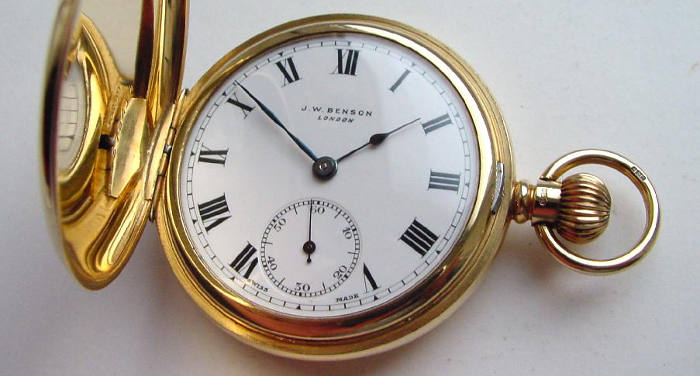 Repairs, restoration and refurbishment
Whether you have a J.W. Benson antique hunter pocket watch or a half hunter version, our Master Watchmaker can repair the mechanism and restore your antique timepiece's outer casing. Our Master Watchmaker is familiar with all of the movement types. From Keyless Ludgate, to Field and Bank of England, there are no Benson pocket watches that our Master Watchmaker hasn't turned his expert hand to.
Our Master Watchmaker has extensive experience in Benson pocket watch refurbishment, so you can be confident your timepiece is in the safest of hands. We can correct positional errors and replace parts suffering from wear and tear. Our Master Watchmaker is an expert in the movement of Benson pocket watches and can disassemble and clean the most intricate parts to get movements working like new again.
Whatever state your Benson pocket watch is in, let us take care of it. You will be truly amazed with our results. From simple testing, cleaning and polishing to full-scale refurbishment of badly damaged Benson timepieces, our Master Watchmaker is exceptionally gifted at repairing and reviving antique pocket watches. Don't be put off if other watchmakers have been unable to work on your Benson pocket watch. Antique Benson pocket watch refurbishment is our speciality.
Our guarantee
Your Benson pocket watch is safe with us from start to finish. We will carry out every vintage Benson pocket watch repair or restoration with the utmost sensitivity and expertise to make sure your prized timepiece is returned to you in perfect condition. We are confident you will be delighted with the results, but for peace of mind we offer a minimum 12 month guarantee for all work undertaken. Our Benson pocket watch service is second to none.
Our fully insured FREEPOST service
You can ship your timepiece to us from anywhere in the UK using our Royal Mail Special Delivery FREEPOST service. Your Benson pocket watch is insured for up to £20,000 throughout its postal journey, from the moment the package leaves your hand to when it is posted back to you. Before we commence any repairs, we will discuss the work required and the costs with you first. Antique Benson pocket watch repair with our Master Watchmaker at W.E. Clark couldn't be easier.
We would love to repair any Benson pocket watch from anywhere in the world. Outside of the UK you will have to organise shipping, other than that you can expect the same high quality repair service.
Come and see us
Feel free to bring your timepiece into our Lewes showroom. We would love to meet you and discuss your vintage Benson pocket watch repair requirements with you.
Please do not hesitate to contact us with any queries regarding our service, or fill in the FREEPOST Envelope Request Form.
Watches we repair include: