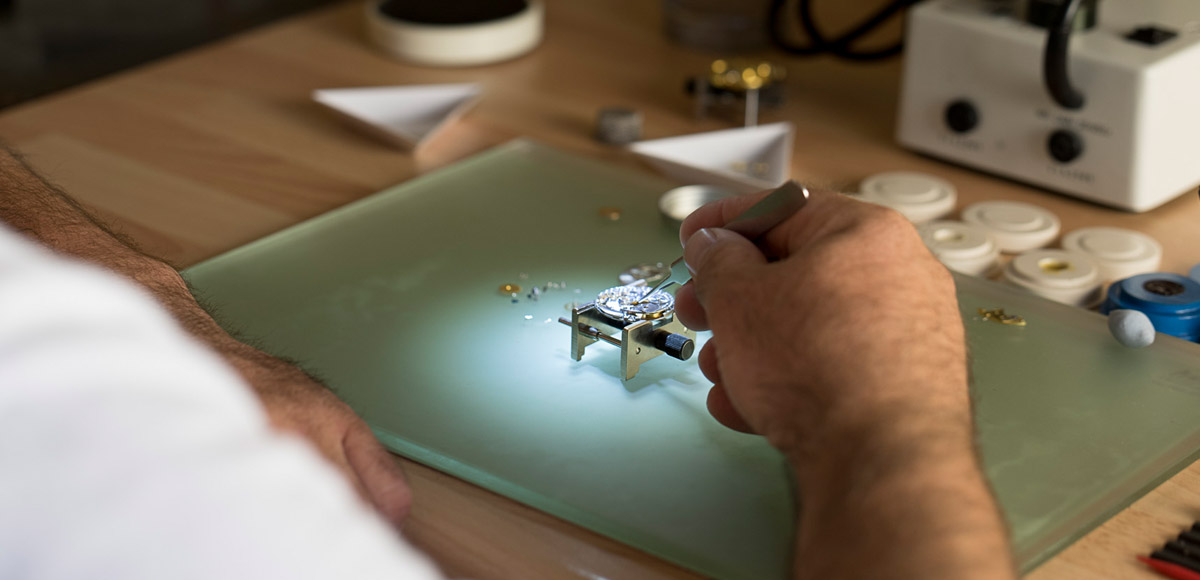 Open Face Pocket Watch Repair
Complete the form below to be sent your insured (upto £20,000) FREEPOST Watch Repair Envelope.
Your timepiece is FULLY INSURED (upto £20,000) by us when using our Freepost Repair Service. All work is fully guaranteed for 1 year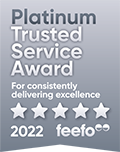 Vintage and antique pocket watches make great collectibles, but they require regular specialist maintenance to keep their delicate casings and intricate movements in perfect condition. Open face pocket watches are subject to more than their fair share of wear and tear compared to the clam-shell cased Hunter styles. The porcelain faces of open face pocket watches can much more easily be damaged, which is why they were less popular during the eighteenth and nineteenth centuries.
We are a leading antique and vintage pocket watch repair and restoration specialist. We love to revive open face pocket watches and bring them back to life. We can work with any antique delicate casing and any kind of mechanism including fusee, verge and repeater. Nothing is too complex or delicate for our Master Watchmaker.
We have extensive experience in replacing chipped or damaged pocket watch glass, and we are experts in dial restoration. We have the expertise to repair and restore any open face pocket watch and we have been highly successful in repair jobs where other watchmakers have failed.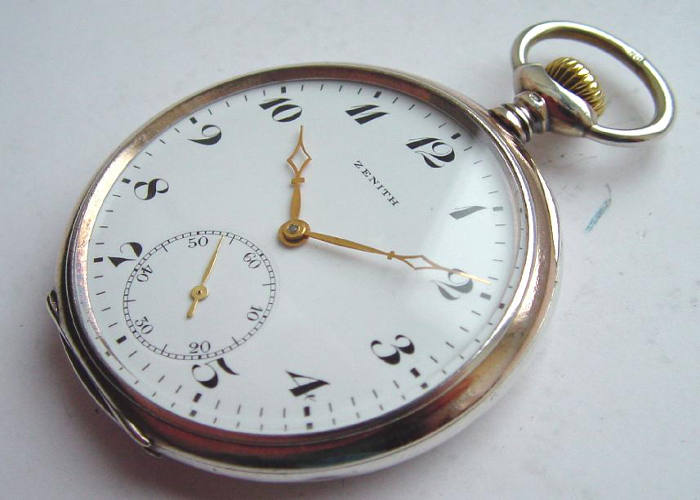 Repairs, restoration and refurbishment
Repairing antique open face pocket watches requires a great deal of expertise. We are one of a few jewellers in the UK to have a Master Watchmaker. Our Master Watchmaker is a leading pocket watch specialist and is only one of ten watchmakers holding the Master title of excellence in the UK. Master Watchmakers gain their title through years of experience mastering the intricate techniques required to repair complicated movements and mechanisms.
Our Master Watchmaker can repair, restore and refurbish any antique or vintage open face pocket watch. From a service of the movement through to a total classical refurbishment of the case, no job is too complex for our Master Watchmaker. Our antique open face pocket watch repair and restoration service covers all timepieces including prime early escapements from verges through to English lever and everything in-between.
For all of your repair requirements, you will find our open face pocket watch service second to none. We are meticulous in our approach and work on every single timepiece with the same level of sensitivity and the utmost care. We want to preserve the delicately carved casements and intricate movements of your antique open face pocket watch for years to come.
We understand that every open face pocket watch has a unique point of difference and our Master Watchmaker is a specialist in understanding the exclusivity of every timepiece sent to us for repair. We delight our customers every day. We strive for excellence and want nothing more than for you to see your timepiece transformed to its former glory and carry on keeping time perfectly. Open face pocket watch refurbishment is our speciality.
Our guarantee
Your open face pocket watch is safe with us from start to finish. We will carry out every vintage open face pocket watch repair or restoration with the utmost sensitivity and expertise. We are confident you will be delighted with the results, but for peace of mind we offer a minimum 12 month guarantee for all work undertaken. Our open face pocket watch service is second to none.
Our fully insured FREEPOST service
You can ship your timepiece to us from anywhere in the UK using our Royal Mail Special Delivery FREEPOST service. Your open face pocket watch is insured for up to £20,000 throughout its postal journey, from the moment the package leaves your hand to when it is posted back to you. Before we commence any work, we will discuss any repairs and costs with you first. Open face pocket watch repair with W.E. Clark couldn't be easier.
We would love to repair any open face pocket watch from around the world. Outside of the UK you will have to organise shipping, other than that you can expect the same exceptional repair service.
Come and see us
Feel free to bring your timepiece into our Lewes showroom. We would love to meet you and discuss your pocket watch repair requirements with you.
Please do not hesitate to contact us with any queries regarding our service, or fill in the FREEPOST Envelope Request Form.
Watches we repair include: