Recently we were asked by our customer to carry out a Rolex bracelet repair. They asked " Is there anything you can do to save my gold Rolex watch bracelet?" It came into our Lewes workshop in a pretty poor condition, it had clearly been well loved over the past 35 years. This is great, as a lovely timepiece such as this deserves to be worn and not locked away. It does, however, mean at some point a little TLC will need to be bestowed. The bracelet was solid 18ct yellow gold, and part of the prestigious Rolex Day-Date model.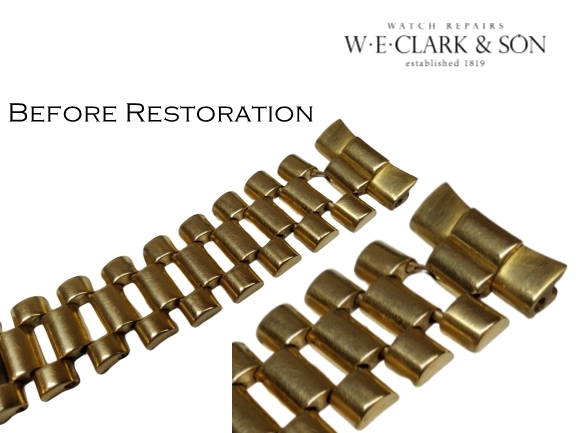 This was in fact a job for our talented Goldsmith. The bracelet suffered badly from what is known as 'sag'. A situation that occurs when the gold links have worn and the pins that hold each link together are wearing thin, causing the bracelet to gape in-between the links. In this case, it was a rather extreme example, the wear was so serious that the watch bracelet was holding together by a thread in places.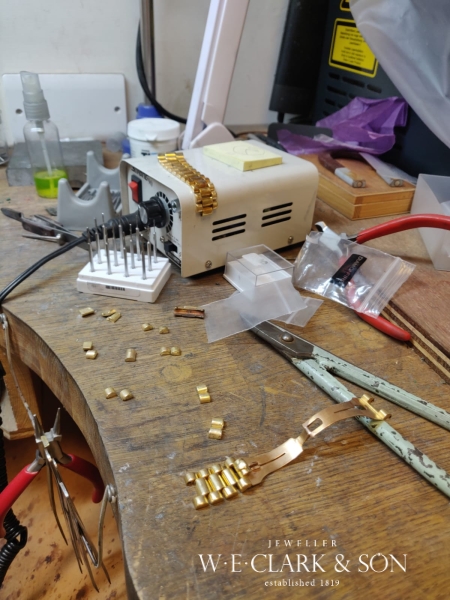 To begin with, our goldsmith disassembled each and every component part of every link, to assess what work was required. Some links required repair, and many new 18 carat pins had to be made. It really was a painstaking but very satisfying task.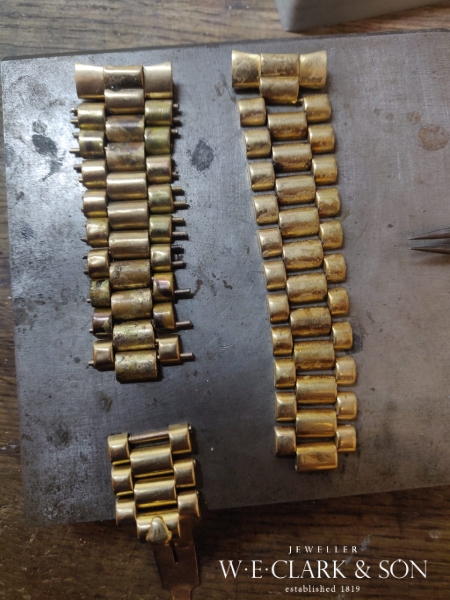 Once the repairs were completed to the links, our goldsmith was able to reassemble the bracelet- and reunite with the watch. Here is the finished piece, truly spectacular!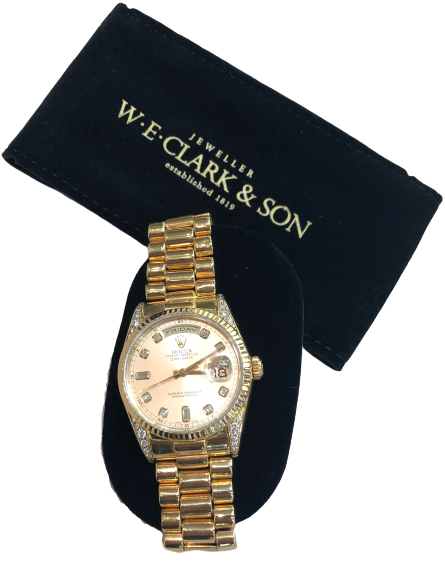 Please contact us to discuss any watch repair or restoration.