We cater for a huge variety of different watches in our workshop – from modern watches through to vintage pieces upwards of 100 years old. While these watches may look very different, they share many things in common, including having a spring – the mainspring – as a source of power. In this blog post we will briefly discuss the mainspring, how it works and the different types we commonly find in watches.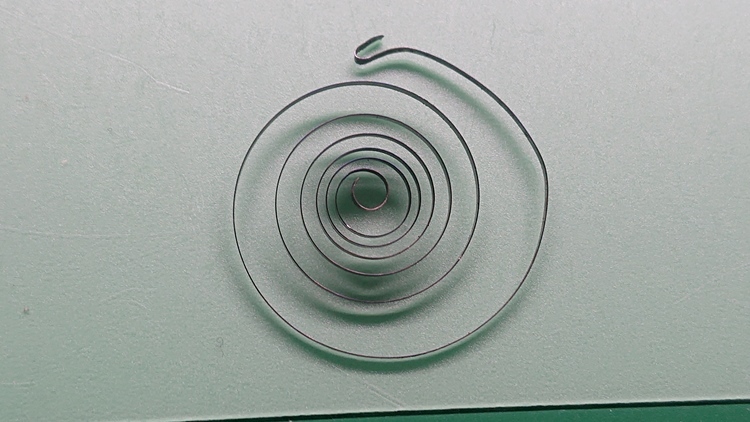 The mainspring itself is a thin strip of metal curled into a spiral. It's held inside a part called the barrel. The inner part of the spring hooks onto the barrel arbor, around which the barrel is able to rotate. The outer part of the spring hooks onto the wall of the barrel. Watches with what is known as a "going barrel", have barrels with teeth on the outside. This engages with the pinion of the centre wheel to power the watch movement.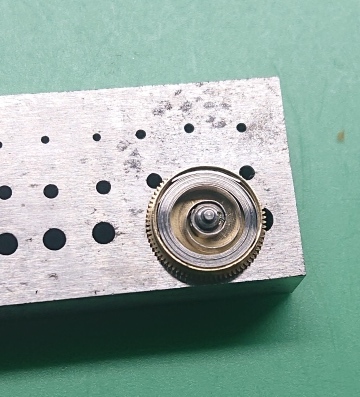 Vintage watches may have mainsprings made from carbon steel. These springs generally need replacing as the carbon steel is prone to breaking and often found to be "set" – this is when it in effect loses its spring. Modern watch mainsprings are made from an alloy, so these are much hardier. It's absolutely critical to have a mainspring in excellent condition if you want good results when servicing a watch. Each mainspring needs to be removed from the barrel and checked for breakages, shape and flatness. We do tend to replace mainsprings, just so we can be 100% certain that the source of power is in perfect condition.
There are a number of different types of mainsprings. The variations may include different types of fitting. For example some mainsprings hook onto the wall of the barrel, others are shaped so a section will fit into slots in the top and bottom of the barrel. There are also differences between manual wind and automatic mainsprings. A manual wind mainspring can be wound up but once it reaches a point it will stop. On the other hand, automatic mainsprings are designed to slip around the inside of the barrel once they reach a certain point of winding. This is necessary because the watch is constantly being wound via an automatic winding mechanism as it is worn.
There are a huge variety of types of mainsprings, and within the different categories there are of course many different size measurements. Mainsprings are measured by their height, length and thickness, as well as the type/size/calibre of watch they're designed for. In the vast majority of cases, we are able to find the correct mainspring through simply knowing the movement calibre, though with older watches and pocket watches, we often still need to measure the spring.
Do you have a watch in need of repair? We are able to repair almost any type and brand of watch. From vintage manual-wind Rotary and Omega, through to modern automatic Rolex and Tag Heuer, we are able to help. If you have a watch in need of repair – do not hesitate to contact us. We offer a fully insured, freepost repairs service to clients all around the UK and our Feefo Platinum Trusted Service Award is testament to the excellent service we provide to our clients.
We look forward to hearing from you soon
Yours sincerely
David Clark PJDip PJGemDip CertGA
Managing Director